Important
This article is VERY old (older than 2 years)!
Compressorhead have started Crowdfunding campaign.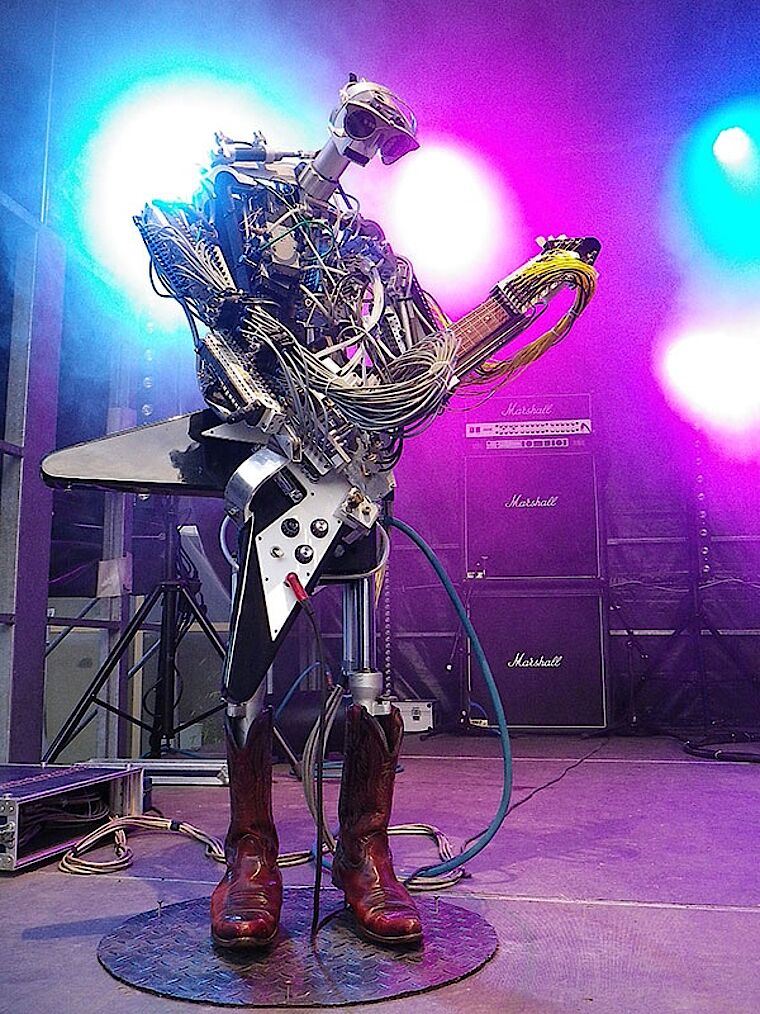 There are those who play metal -­‐ and there are others who simply love (listening to) it. This band, literally, is metal. The three robots have come to show us the difference between playing and being metal. Applying mechanical precision and incredible speed, they take live music to a whole new level.
When state-­‐of-­‐the-­‐art technology clashes with the passion for music, something original and unprecedented is bound to happen – as is the case with Compressorhead. "Stickboy "a four armed drummer –supported by "Bones" on Bass and "Fingers" guitarist is equipped with 78 fingers and brings about a musical experience of a rare kind: somewhat untamed and unconventional, surprising and fascinating, as well as peculiar and, self-­‐evidently … more metal!
Provided with superhuman tirelessness, Compressorhead play real (traditional) instruments and work their way through decades of rock music ranging from AC/DC and Motörhead to the Ramones and Link Wray.
Now it is time for the next step - a real album! And to realise this, the band needs another member. They need to get a singer and of-course it has to be a robot too. The band started a kickstarter campaign to get the needed money and will offer the album for free afterwards.
You can check the campaign here.
More information about the band is available here.