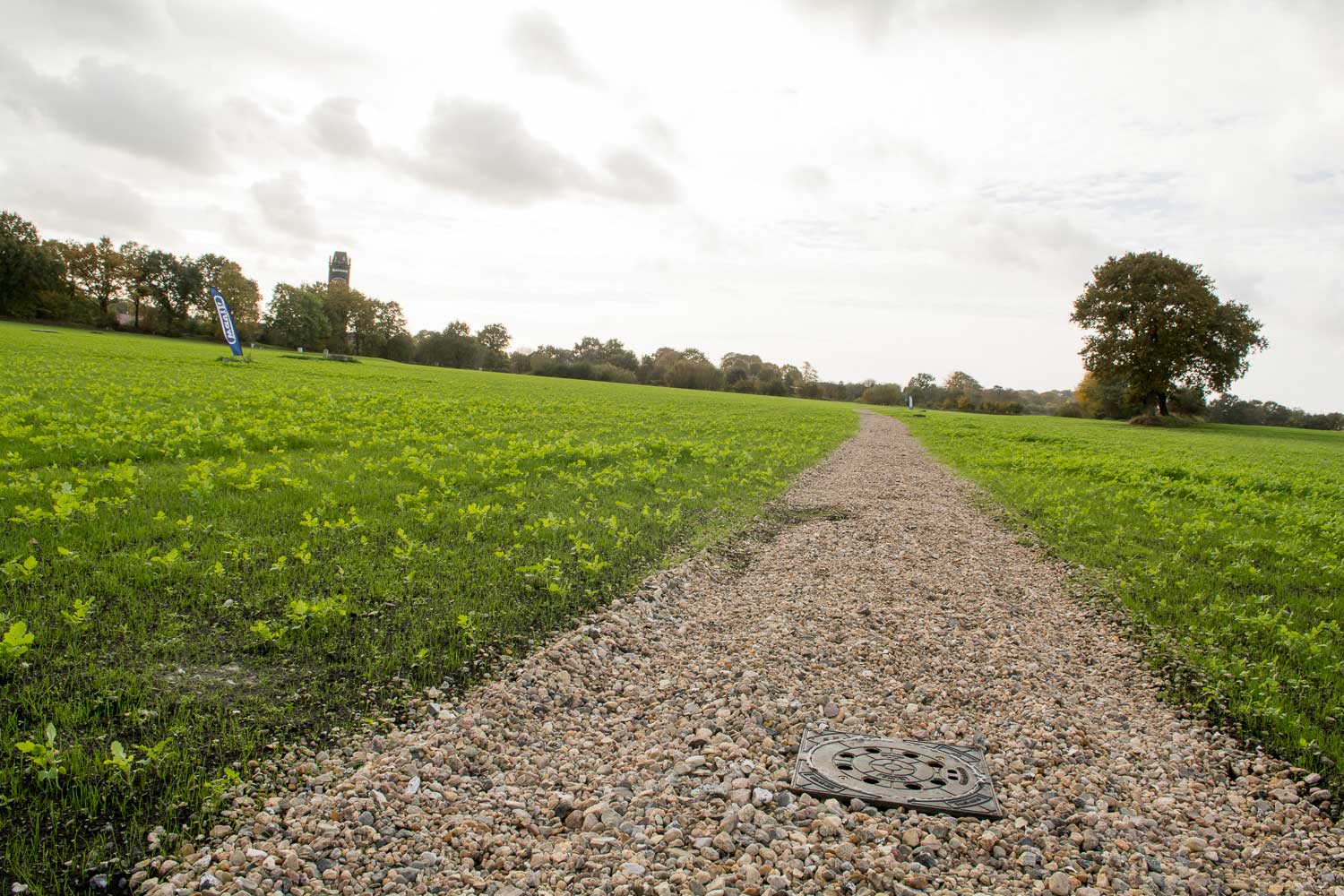 Construction phase 3 in Wacken - mustard, beer and crushed stones
The grassland became a lunar landscape first and then a desert. And now a grassland again - with some special features!
Construction phase 3 - Sowing and raising:
The experiences have shown us, that normal grass can't handle the burden of a festival day. Because of this, we are using a special and robust sort of grass since a few years.
For 2017 we take another step forward: Together with the regular grass, we seed mustard-grass and clover. The far and deep reaching roots of the new mixture will help to aerate the grounds and break soil compactions. They are also working as a natural drainage, because the water can sink through the roots. It's a perfect addition to our concept!
On the other hand, we will stop to plant some areas of the event area. These special places have been raised with crushed stones to handle the heavy burdens.
We did this at areas like the Party Stage entrance, the areal with the Jägermeister deer, the "Schädelbar" area between Party Stage and True Stage and some other spots like the toilets on the opposite or the crossover between Wacken Center and the Wackinger area.
More measures, big and small, will follow later, starting in spring 2017!
For example, we will install a beer pipeline in the event area! Until now, we had to send in some trucks with full barrels every night to change them with the empty barrels. And every heavy truck is a problem for the area.
You will be able to experience the new infrastructure at the next W:O:A already. Tickets for the Wacken Open Air 2017 are exclusively available at www.metaltix.com!