Important
This article is VERY old (older than 2 years)!
COUNTDOWN WACKEN X-MAS CALENDAR AND BAND-CONFIRMATIONS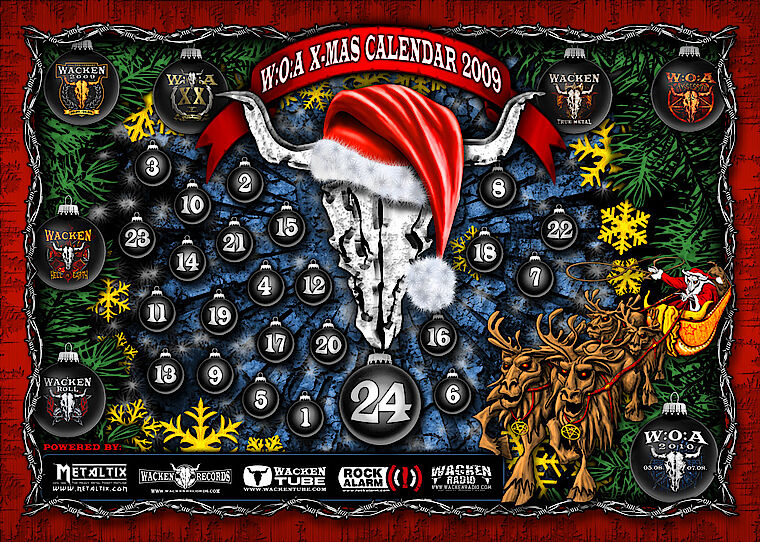 Today there are only 6 days untill the first of december and from then on the crunch mode for band-confirmations for the W:O:A 2010 will start: Every day one band will be confirmed for the festival. The tricky-part is, that there will be a contest at the advent-calendar on each day, and the clou to the puzzle will be the name of the band, that will be confirmed on the next day!
Beside of many daily winnings (signed guitars, merch-packets, and more) the main-prices will be a brand-new D-DRUM drumset and flights for 2 persons into an european mètropole of your choice!
Sounds nice, and it really is – The countdown is running out!