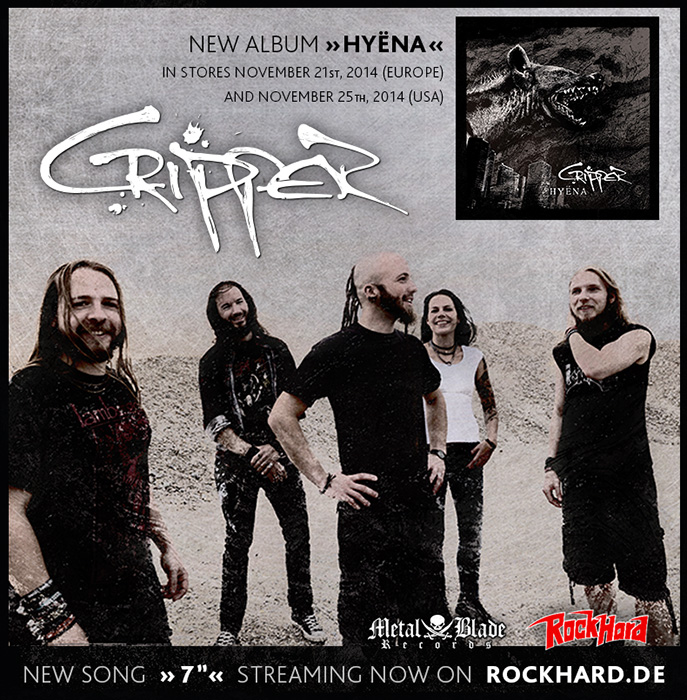 CRIPPER launches new song 7" via Rock Hard Germany!
The German thrash metal band Cripper has just released a new single called 7" at the Rock Hard website! The song is the second single from the upcoming studio album Hyëna.
You can listen to the song here!
You can also still stream the 1st single Tourniquet and the 3rd webisode and check out the pre-order options at www.metalblade.com/cripper. Hyëna will be available as a limited CD+DVD Digipak as well as on vinyl in different colours.
Point your browser here to check out the first two studio episodes. The bonus-DVD features the entire 45-minute show CRIPPER played at the Metaldays Open Air 2014 plus all the bands video clips and studio footage with a total running time of approximately 90 minutes.
More about Cripper:
www.facebook.com/cripper.thrash