W:O:A 2023 is sold out in record time!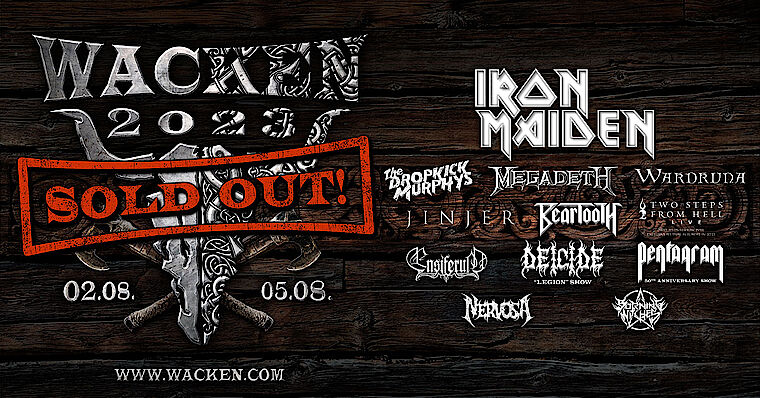 Metalheads!
We absolutely cannnot believe what just happened: The Wacken Open Air 2023 is completely sold out after a record time of 6 hours - all tickets are sold out!
As some payments are running out at the moment, it might still be possible to buy single tickets in the coming hours - so feel free to try your luck on the ticket page.
Thanks for your incredible loyalty, support and the trust you give us!
You are the best fans in the world! So we can't wait to celebrate another superlative metal party with you next year.
Look forward to many more great bands and a festival with which we will take you back to the age of the Vikings - officially on four days instead of three!
Here are some organizational points:
You will receive an email as soon as your tickets are in the ticket center. Please do not contact us proactively!
As soon as you have the tickets in the ticket center, you can also start ordering the merchandising there.
The shipping of the merchandising items is expected to start on September 1st, 2022.
All orders have qualified for the raffle for the exclusive W:O:A Harley Davidson - the draw will take place at the end of August.
We ask you not to buy tickets from third parties. The exception: As always, our official travel partners still have quotas available.
You got no ticket? Our waiting list is already available. As always, we will raffle all tickets from canceled orders. You can find the waiting list here.
Individual tickets may still be available on the ticket page at any time. Try your luck!
Once again: THANX FOR YOUR SUPPORT - SEE YOU IN WACKEN - RAIN OR SHINE!
yours
W:O:A team