Presales for W:O:A 2023 have started!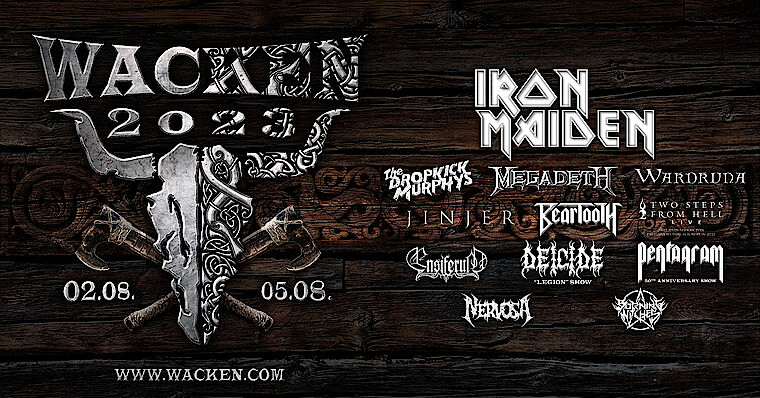 And so it begins, Metalheads! Get your Fast Tickets for Wacken Open Air 2023 including the exclusive Special Shirt now for €299 (incl. fees, plus shipping) from www.metaltix.com - and be quick, they are limited to 10.000 copies!
Please note:
Two Fast Tickets can be ordered per customer.
The order of the special shirts follows after finishing the order of your tickets in the ticketcenter. You'll get an e-mail after the import of your tickets into the ticketcenter. After that you can order the merch articles without stress in the ticket center!
32. Wacken Open Air - 02.08. – 05.08.2022
Mit Iron Maiden, Megadeth, Dropkick Murphys, Wardruna, Beartooth, Ensiferum, Pentagram, Jinjer, Nervosa,Deicide, Burning Witches, Two Steps From Hell and many more!
A special bonus for all fast metalheads: Those who order in the first 24 hours after the presale start will automatically take part in the raffle of a unique and not for sale W:O:A Harley Davidson worth over 60.000€!
Get your limited Fast Tickets now!
See you in Wacken – Rain or Shine!