The W:O:A X-Mas Calendar 2022 is starting soon!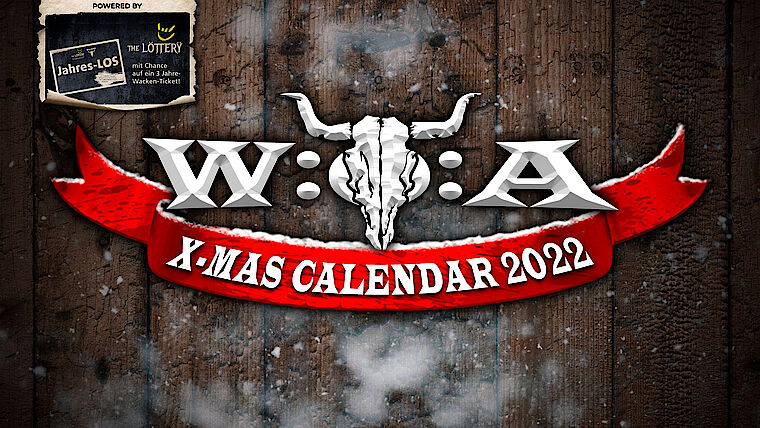 We hope you all behaved good, because this year we have prepared another Advent Calendar for you on xmas.wacken.com! The calendar will start on December 1st!
Behind every single door there is a great prize waiting for you, which you can raffle every day. All you have to do is enter your email address and postal address on the respective day. A little hint: If you want to win several prizes, you have to register for each individual day.
This year we also have a new addition to the calendar. The Deutsche Fernsehlotterie (German TV Lottery) is presenting the calendar and besides all the daily prizes from out partners you will be able to win an additional Wacken annual lot.
Of course we will also announce the next names for the Wacken Open Air 2023 on following days: December 4th, December 11th, 18th and of course on December 24th.
Another feature is that you can register for the raffle with your Wacken.ID. That means: For the individual raffles you no longer have to enter your data by hand, just a daily click is enough. You can register HERE if you have not done it already.
We thank all partners who support us in this campaign and wish you a nice Advent season!
Hint: At the upcoming weekend our Shop Metalmerch.com will offer big discounts which will also be granted at our stores in Wacken! More info about that coming soon!
yours
W:O:A Team