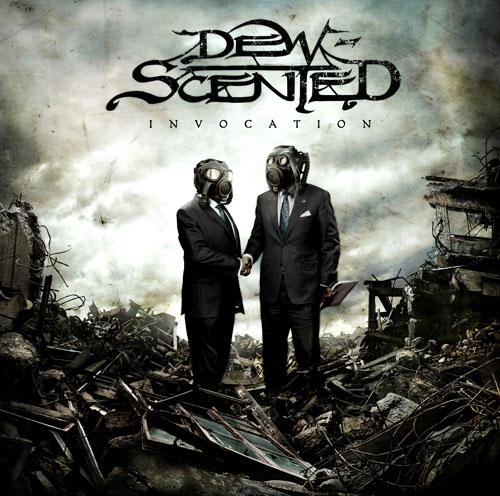 DEW-SCENTED – "Invocation" out NOW!
Hey Thrashers,
DEW-SCENTED's new album "Invocation" is out now at last! We are seriously excited about the record and hope you will enjoy it too!? Looking forward to hearing your feedback…
The current issue of Germany's Metal Hammer magazine / www.metal-hammer.de out in stands now features DEW-SCENTED's "Have No Mercy On Us" (which we already debuted live some weeks ago as well…) on its compilation CD. Go check it out!
And while we are still busy doing press for "Invocation", here are some first media results:
Rock Hard (Germany): 8/10 Points – Soundcheck Position # 4
Metal Hammer (Germany): 6/7 Points – Soundcheck Position # 8
Legacy (Germany): 12/15 Points – Soundcheck Position # 10
Powermetal.de (Germany): 8,5/10 Points – Soundcheck Position # 4
Aardschok (The Netherlands): 82/100 Points
Past weekend some of us visited Rock Hard Festival and it was great to see many old friends at this beautiful event (Exhorder ruled!) as well as sharing some words about our new album with people there! We hope to see some of you again soon at the "Invocation" album release show on June 4th in Bremen or at one of the coming festival dates this Summer!
Keep it heavy,
DEW-SCENTED