First bands confirmed for 2022, start of ticket exchange scheduled for July 1, updated FAQ online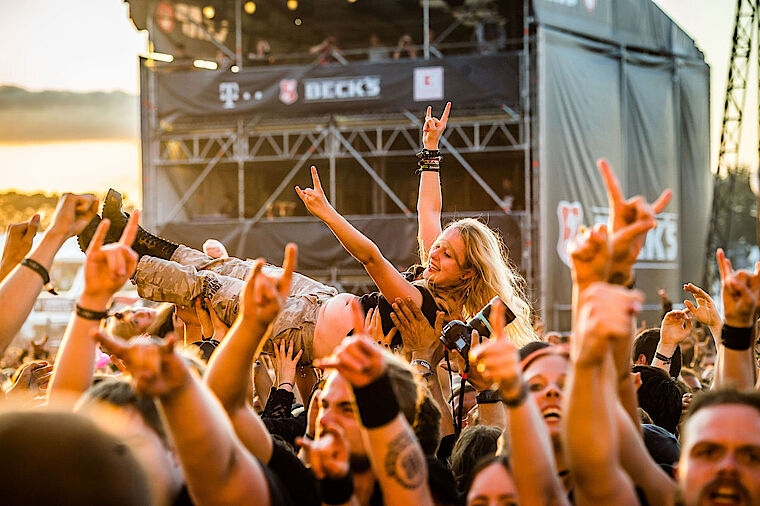 Like the undead and aliens (or even better: undead aliens) usually take over the earth in various horror movies, we'll be taking back the Holy Ground next year from August 4 through 6. Our credo: "In Metal We Trust!" And that's why we're launching full steam ahead towards Wacken Open Air 2022 today.
Let's start with this information: Our plan is for you to be able to exchange your tickets for W:O:A and Wacken Wednesday from 01.07.2021 on.
Basically, we will be offering you the same options as last year, but we have learned from experience and are confident that we will be able to make the whole process much easier.
So, you have questions about the tickets and the exchange? We got the answers! Please take a moment to read our FAQ before contacting our support team. And even if you don't want to ask a question, we strongly advise you to read it. Please go to the FAQ here.
What more do we need to get excited? That's right: music! The first wave of bands is ready, both for W:O:A 2022 and for Wacken Wednesday 2022. We are happy to announce many of the highlights you were already looking forward to in 2020 and 2021. Even more of your faves will be joining them soon.
Enough prefaces, please raise your devil horns now for...
Judas Priest! This is the fourth time we have the pleasure of welcoming the Brits to the Holy Ground. The Metal Gods celebrate fifty years of Heavy Metal, and what better place to do that than at W:O:A? The Priest is back!
25 years of In Extremo calls for a proper celebration as well! These beloved regulars had promised us a very special show for 2021 that will span their entire career - and they are still following this plan!
Every time we ask "Which band do you definitely want to see at Wacken?", Limp Bizkit regularly end up at the top of the list. And now the time has finally come, tracks such as ""Break Stuff"" or ""Rollin'"" will bring the frenzy not just to the campsite.
Rose Tattoo are like good wine: the older, the better. Plus no one has ever seen a bad W:O:A show from Angry Anderson and his boys. One of the roughest pits of the weekend is predicted for As I Lay Dying. Following their comeback in 2019, the US metalcore band is now returning live to Wacken.
After playing in Wacken five times already Lacuna Coil will now finally be completing half the dozen. For Gwar's splatter spectacle we'll throw on our protective suits, Death Angel are going to treat you to a healthy dose of Bay Area thrash, and Thundermother will bring you some fine hard rock made in Sweden.
Phil Campbell and The Bastard Sons' performance promises to be a very special highlight. To honour Lemmy Kilmister, the Motörhead guitarist will perform a complete set of songs by his old band.
All Hail The Yeti already shredded countless necks on their first visit, while Wolves In The Throne Room will celebrate another Wacken debut. Old School Death Metallers can look forward to the ladies of Crypta.
With Auðn we can also announce a band that had their breakthrough at our W:O:A Metal Battle. The Icelanders won third place in 2016 - welcome back!
Want some more? These are the first acts for Wacken Wednesday!
And that's not all! Although Till Lindemann unfortunately won't have time at Wacken Wednesday next year, we were able to book several new crowd favourites. Our additional day (separate ticket required) brings you five more bands - we can introduce four of them straight away:
Wacken veteran and power metal legend Tobias Sammet leads the pack with his project Avantasia! For the fifth time, the world's best metal opera will be performed in Wacken.
Also joining them are Gloryhammer, whose last Wacken concert was shorter than originally planned due to a thunderstorm. The return to Dundee will now happen on 03.08.2022.
Brothers Of Metal are one of the biggest new names of last year, so the W:O:A premiere of the brothers and sisters is following next. We are also looking forward to Varang Nord, the winners of the last Metal Battle.
You just have a W:O:A 2021 ticket, but no Wacken Wednesday ticket? No problem! As part of the exchange, you can buy an additional Wacken Wednesday ticket.