Festival maps for W:O:A 2017!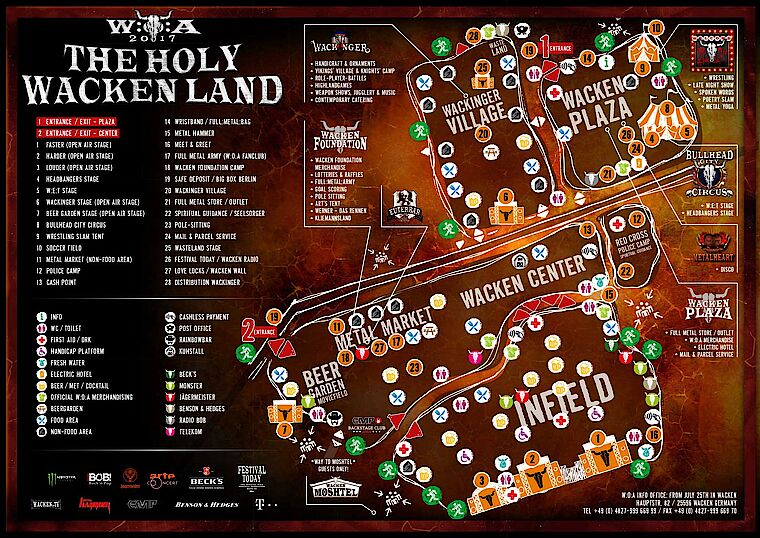 The maps for W:O:A 2017 are ready! The Holy Wacken Land map gives you a detailled overview about the event area, while the Camping Site map is focused on the huge camping area.
Get the PDF versions here:
The maps will also be available soon in our W:O:A app for Android and iOS!
Good to know: During the festival, our app can show you your position on the maps by using GPS. You can also share your position with your friends! This will help you to find each other and to rock together!