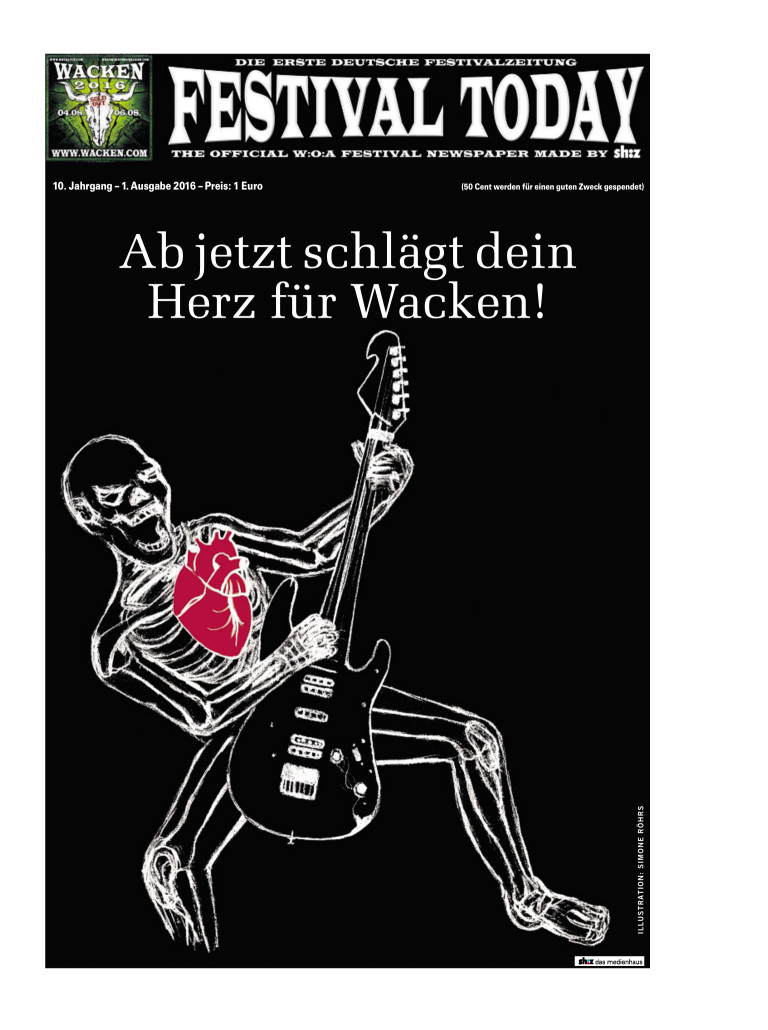 Festival Today 2016 - Issue No# I & II available as PDF download.
Also in 2016 the team of Festival Today, the first official festival newspaper, is back to report from the holy ground. This year new issues will be available for the first time via dummy salesmen
The first 2 issues are also available for download, for all of those who had to stay at home. You can get them at www.shz.de!