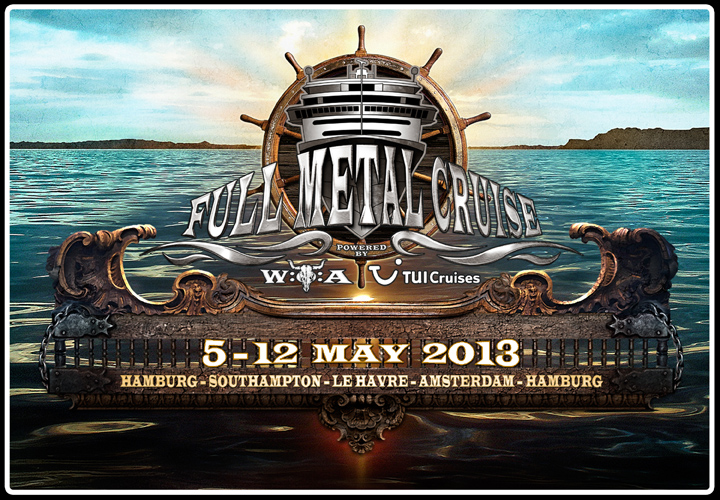 Full Metal Cruise - Presale starts!
Ahoi, Metalheads!
Presale has started! You can book your tickets online exclusively through this LINK
Please note that online bookings are only possible in German. We recommend to call the english language Full Metal Cruise hotline: +49 (0) 4627 - 184192
(Mon-Fri, 9am-8pm & Sat, 9am-6pm)
Space on Europe's biggest Heavy Metal Cruise is limited, however: Around 2000 metalheads will be aboard the Mein Schiff 1 from Hamburg via Southampton, Le Havre and Amsterdam back to Hamburg. There will be concerts on board and on land, while Full Metal Drinks and a wide choice of meals are included with the cruise price!
There's also an early bird special: Be quick and show the world that you will be joining as the first 500 guests receive exclusive Full Metal Cruisader Shirt! !
More info about the journey can be found HERE
For answers to frequently asked questions, please refer to the FAQ section. If you need to know anything else, just contact us!
Join the cruise, Metalheads!