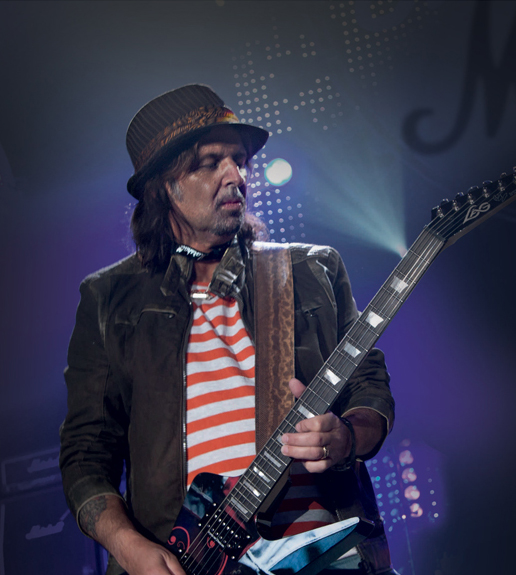 Full Metal Cruise V: The booking starts now and we can announce the first bands!
Ahoy Metalheads,
the booking for Full Metal Cruise V starts right now!
At Full Metal Cruise V, we will once again explore the Mediterranean Sea. We start on the 20th of April 2017 in Palma de Mallorca. Our first stop will be Gibraltar, the second Málaga and afterwards we return to Palma de Mallorca, where the journey ends again. This Cruise will not happen at our beloved Mein Schiff 1 but on the sister ship Mein Schiff 2!
You can book the travel online at www.tuicruises.com, via our hotline (+49 40 60001-5111) or via your preferred travel agency.
In addition to this, we can also present you the first bands!
Phil Campbell's All Starr Band
Motörhead are history, but Phil Campbell can't just simply stop to make and play music. Together with his three sons, he is going to board the Mein Schiff 2 in 2017. Their program consists of Motörhead hits, cover songs from bands like Black Sabbath but also their very own material – the band plans to record an album soon.
In Extremo
The medieval rockers from In Extremo are Cruise pioneers; they took part in the very first Full Metal Cruise back in 2013. The 7 minstrels are currently working on their 12th studio album, so we will be able to hear both their greatest hits and new stuff aboard. We can't wait to welcome them again!
Kissin' Dynamite
Got some glam? The young heavy/glam metal band Kissin' Dynamite is now active since 10 years and in this time they have already released three albums. They have already toured with big names like Steel Panther and played more than 500 shows in Europe and Asia. And now they are going to rock the seas too!
Versengold
Like In Extremo, Versengold are dedicated to the medieval scene, but they don't use instruments like e-guitars and bagpipes to create their own sound. The music is about several topics, you can find drinking songs as well as critical and reflective songs. So there's something for everyone!
More band announcements will follow. And of course we will also present you a wide range of things like workshops, karaoke evenings and shows from artists like Mambo Kurt!
Join the cruise Metalheads!