Full Metal Holiday 2023 – Presale is starting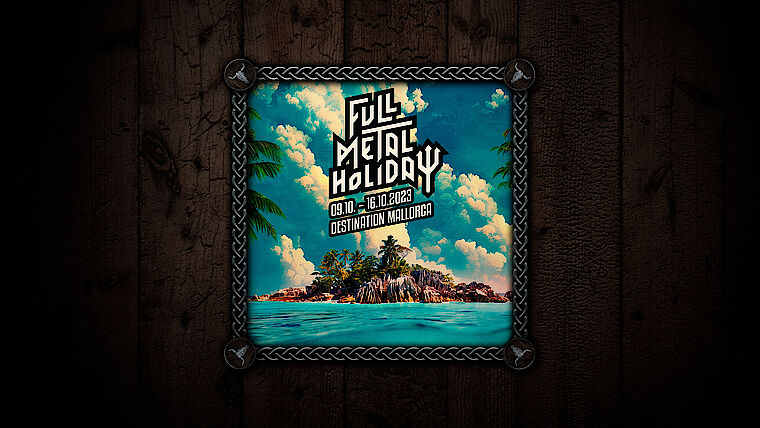 Devil Horns up in the air and get your sunhats out!
In 2023 Full Metal Holiday will take place for the fourth time. From October 9th to 16th, 2023 this will probably be the hardest , fastest and loudest holiday in the world - and you can be there again!
Full Metal Holiday: Destination Mallorca is headbanging in the pool, moshpit on the sandy beach and a fieldtrip on eye level with your favorite bands. No backstage area, no VIP passes. At FMH every guest is very important!
Also in 2023, the beautiful Hotel Iberostar Cala Barca on the south-east coast will open its doors to the horde of charismatic metalheads. With an all-inclusive ticket we should come pretty close to the "7th Heaven of Metal". And of course, in addition to the concerts, there is also a supporting sweet program with meet & greets, metal yoga and much more.
If, contrary to expectations, you need something other than fat riffs and flying hair, the extensive complex of the 4-star hotel offers guests enough variety with various pools, tennis courts, a soccer field, a diving school and direct access to their own beach.
Full Metal Holiday for the full family: Destination Mallorca is also the perfect destination for the whole heavy metal family. The hotel offers several pools for the little ones (even with a pirate ship), a playground, a ball pool and much more. Due to the compact schedule and the special location of the stage, our little music fans can even sleep undisturbed at night despite the concerts.
Travel Packages and all info are available now at the official website: https://full-metal-holiday.com