Important
This article is VERY old (older than 2 years)!
Full Metal Mountain: More bands, more concerts and another location!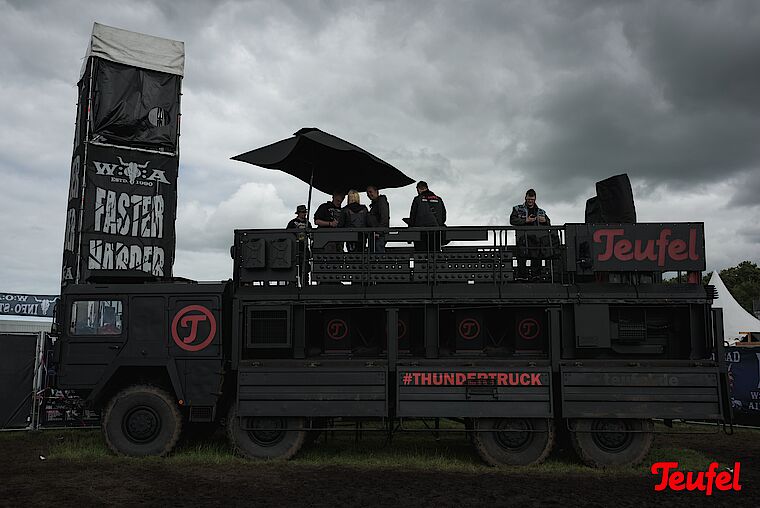 Today we can announce three more names for the Full Metal Mountain festival and also a new location for the musicians. But we also have to announce, that Headcrash can't make it to the festival.
The new Location:
Visitors of Wacken Open Air 2015 have already seen the monstrous Teufel Thundertruck in action - and now it will also travel to Nassfeld! The 25 tons truck from the German loudspeaker producer Teufel is going to be the new stage for bands and special acts.
The Truck will be positioned at the Jägermeister Bärenhütte. Therefore the Bärenhütte becomes the Jägermeister Bärenhütte powered by Teufel! Friends of the popular drink and also fans of great tunes should check this out for sure. The Bärenhütte is located at the valley station in Tröpolach.
The new bands:
Lausch
The Post/Progressive Rock band Lausch hails from Vienna to Nassfeld. They have just released their fourth album, called Glass Bones, in the end of 2015 and have once again gathered great reviews for it. Let's see how they perform live on stage!
Cil City
Hard Rock with impressive female power at the microphone, made in Austria. Cil City started as a AC/DC tribute but have started to write own songs aswell. The mixture of songs from the Australian masters and self-written material is perfect for our Rock & Metal party!
Trucknuts
Curtains up for the local heros! The Trucknuts are playing Thrash ´n`Roll and will represent the Full Metal Mountain residents musically.
Due to the changes, we have also updated the Running Order! You can find it here..