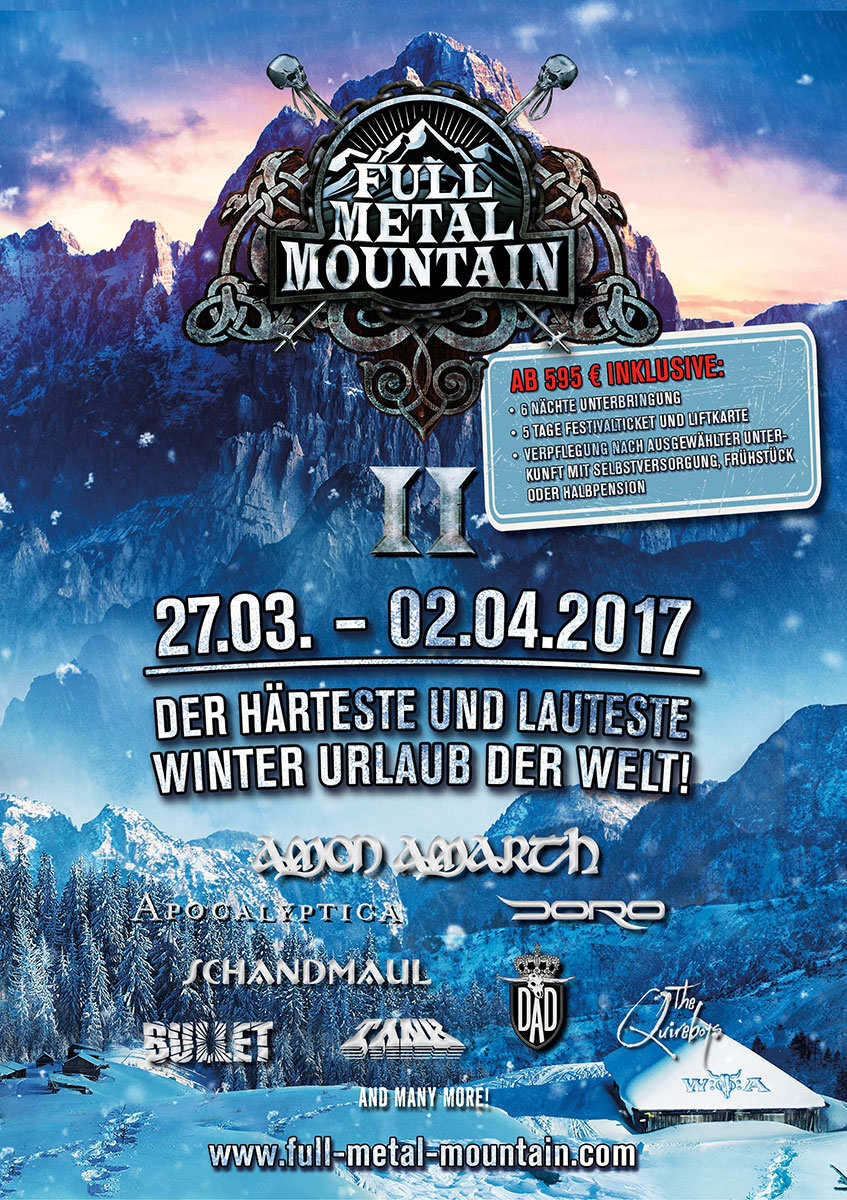 Full Metal Mountain: Reservations are now possible!
Here we go, you can now make your reservation for Full Metal Mountain 2017!
You decide if you take the 4 stars wellness hotel or the self-catering apartment for small groups!
Just follow this link, choose your accommodation, fill out the forms and you're done!
See you at the Mountain Metalheads - Fog or Shine!
Your FMM Crew