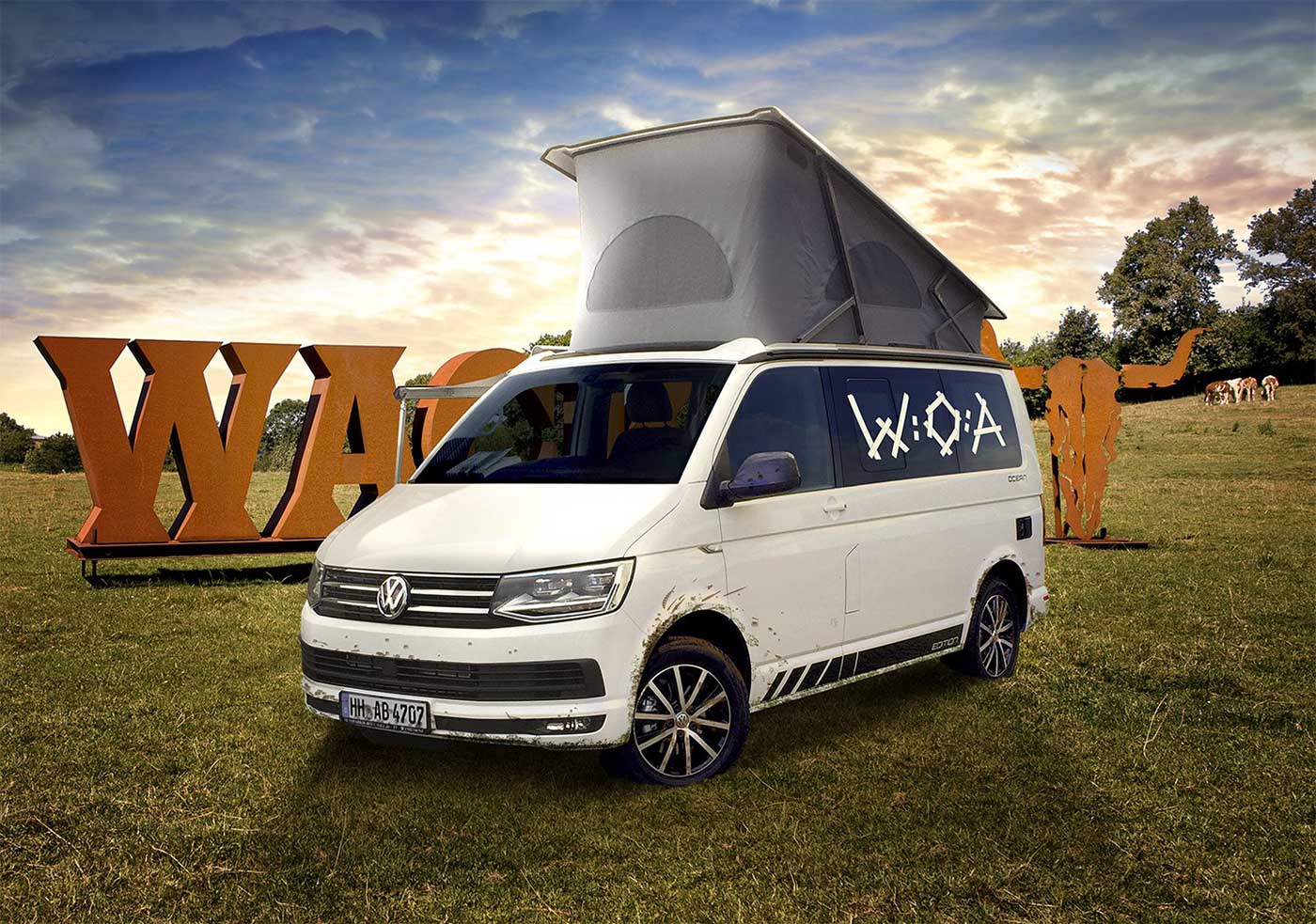 Going to W:O:A with Ahoi Bullis - comfortable camping in a VW van
The Wacken Camper Park and the Moshtel have been completely sold out for some time - but we have created another alternative for you!
The Hamburg camper rental Ahoi Bullis has held back 10 VW T6 California for you and combined it with a nice package for the W:O:A! (You have to scroll down on the page and click on "English Information" to get to the English version of the text.)
What does that mean in concrete terms? Not only will you get a car that is perfectly suited for a camping holiday, but the team will also take care of the purchase of food and drinks for you. The vehicle is equipped with W:O:A bedding and even don't have to worry about the fuel. The perfect all-round carefree package!
All tenants meet in Hamburg on the 1st of August and then drive to W:O:A in a convoy. So already the journey becomes a little adventure! On site, all Bullis form a joint camp, which is organized and maintained by the Ahoi Bullis team. One contact person is always on site for you!
The return trip after the festival can be done on your own, but of course you can also arrange a convoy again - just as you want.
By the way: If you do not have a ticket yet, you can order this from the Ahoi Bullis too. They are an official partner and you will get the tickets at the regular price. Save yourself the effort of multiple orders!