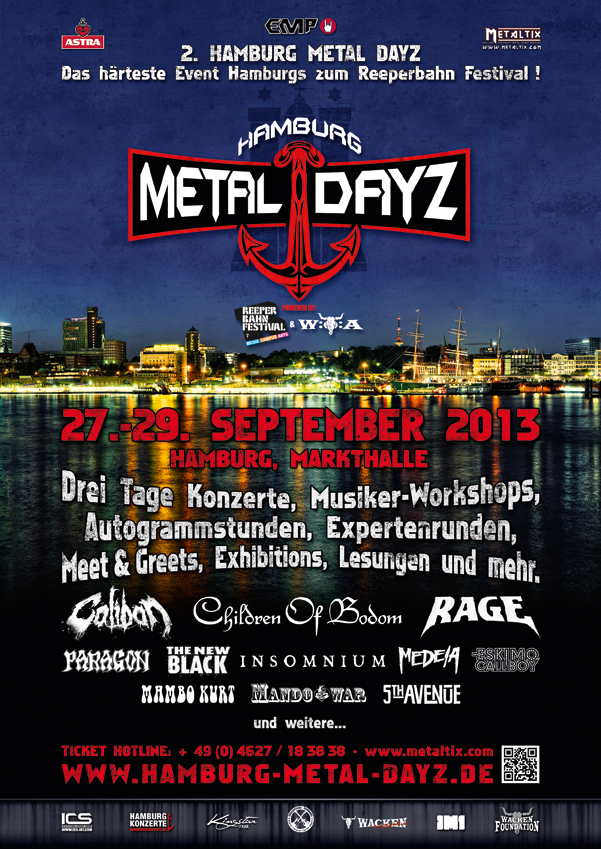 Hamburg Metal Dayz - Tattoos for free at the Markthalle
Hey Metalheads,
you can take home a special memory from this year's Hamburg Metal Dayz - a tattoo!
Tattoo artist Alf from Classic Tattoo in Berlin will set up his gear at the Markthalle to get the logos of Hamburg Metal Dayz or the legendary Wacken Open Air under your skin. For free!
A similar event onboard the Full Metal Cruise caused quite a stir, and a lot of fans applied for appointments. That's why we want to offer this once again. A gallery of logos done by Alf on the ship can be found HERE.
Appointments can be made via contact@hamburg-metal-dayz.de. First come, first served. The number of slots is limited.
See you in Hamburg!
<iframe width="350" height="213" src="http://www.youtube.com/embed/1NB4VYUrjg8?feature=player_detailpage" frameborder="0" allowfullscreen></iframe>
Al further info at www.hamburg-metal-dayz.de