Important
This article is VERY old (older than 2 years)!
Happy Easter from the Wacken-Crew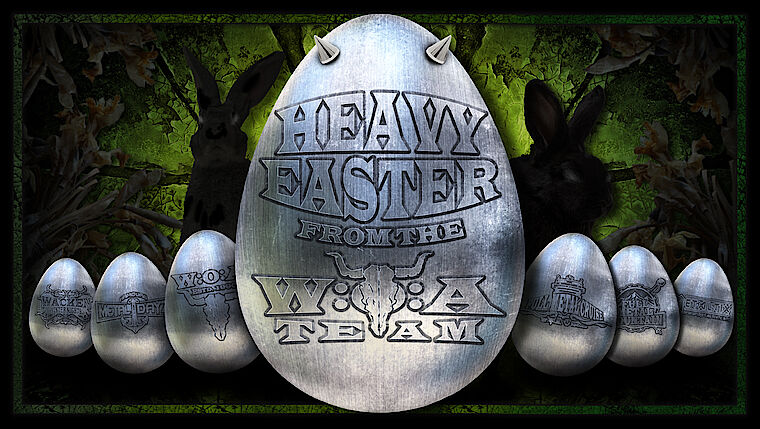 Dear Metalheads,
we wish you and your familys happy Easter days.
Soon we will be able to announce some new details about Wacken Open Air 2016, like for example some of the empty slots in our Running Order and the Running Order itself. We are also preparing some improvements at the area itself and we're looking forward to present them to you.
But before this can happen, we have to rock Full Metal Mountain, our heavy metal meets wintersports event in Austria.
We are already setting up everything there and the Metalheads will arrive tomorrow to celebrate the hardest winter vacation of Europe with us. If you are interested in the event, follow us at the FMM social medica channels. We will publish both interesting and entertaining content at Facebook, Instagram and
Twitter