HARIBO is coming to Wacken!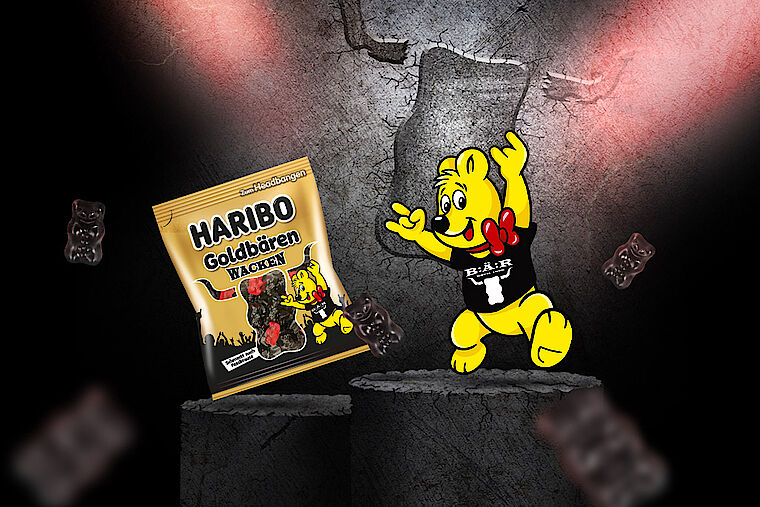 Attention Metalheads: HARIBO will be at W:O:A for the first time as a cooperation partner and makes metal fans in Wacken happy!
Many highlights await you on the Holy Ground! Among those is as an exciting festival stand where you can take photos and rock out on one of the legendary Goldbear guitars - the "DeFender of Fun". By the way: One of the six unique electric guitars will be made available to the Wacken Foundation.
If you need a break, you can get hold of the strictly limited "Goldbären Wacken Edition" and other exclusive mixes at the HARIBO festival stand. The exclusive Wacken Goldbears taste like "Fassbrause" Lemon and elderberry and are only available in the HARIBO online shop, the HARIBO shops and of course at the W:O:A and the Wacken Store.
You want to learn more? Then you've come to the right place - visit www.haribo.com/wacken and HARIBO's social media channels.
yours
W:O:A team