Heavy Easter - 33 new bands announced for W:O:A 2022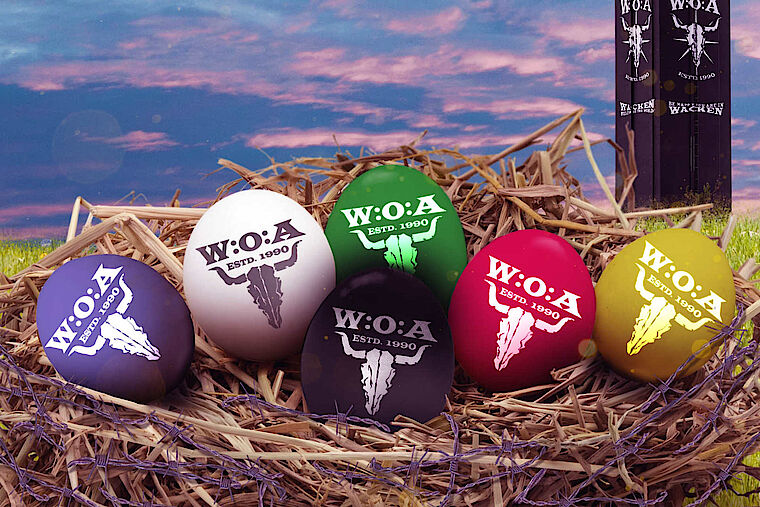 We wish you a happy Easter! We're using the occasion to give you a small but nice present and announce the next 33 names for the Wacken Open Air 2022. Among them are many of your favourite candidates from the surveys, established greats of our scene and exciting newcomers. As always at the W:O:A.
Here are the new additions in alphabetical order:
Asrock
Attic
Cattle Decapitation
Cemican
Criminal
Deine Cousine
Dirkschneider
Eric Fish & Friends
Fateful Finality
Haggard
Hate
Infected Rain
Kadavar
Knasterbart
Letzte Instanz
Lordi
Lost Society
Mantar
Mr. Irish Bastard
Rectal Smegma
Reliquiae
Scardust
Skyforger
Skyline
Spidergawd
Storm Seeker
Striker
The Drift
The Iron Maidens
The Other
Tribulation
Verheerer
Walkways
You are still looking for a ticket for the already sold out W:O:A 2022? Then register at the Wacken Ticketcenter in our ticket market! There you can find offers from other fans who are selling tickets at the original price.
It's going to be faster, harder, louder again - and we're getting really into it.
Happy holidays,
Your W:O:A Team