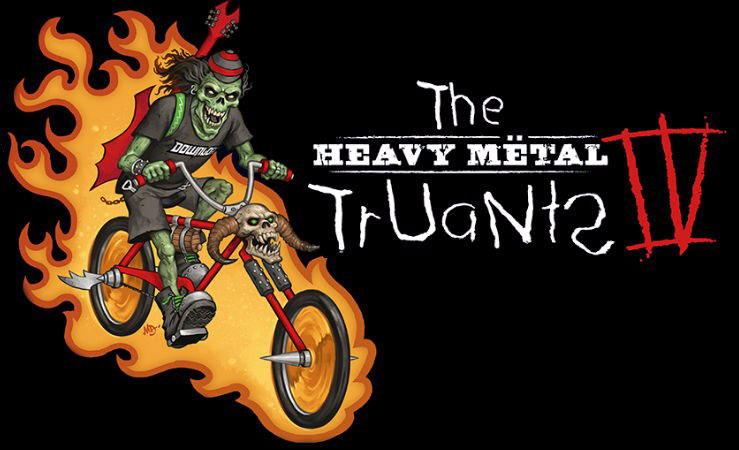 Heavy Metal Truants – Cycling for charity
The Heavy Metal Truants are a charity cycling group co-founded by Metal Hammer's former editor-in-chief Alexander Milas and legendary Iron Maiden manager Rod Smallwood. In 2012, Rod Smallwood invited Alexander Milas on one of his now infamous charity cycle rides, this one through the foothills of the Atlas Mountains in Morocco in some truly blistering heat. When the returned back to the UK tired, but pleased with their efforts, the idea of a charity heavy metal cycle ride to Donington, the home place of Download Festival, was born.
The Heavy Metal Truants support Nordoff Robbins, Teenage Cancer Trust, and Childline.
After finishing their 4th ride they are still auctioning rarities and music equipment signed by several famous musicians.
If you want to place your bid and help charity than you should visit this page: http://www.charitystars.com/foundation/heavy-metal-truants/active
Further info about the Heavy Metal Truants can be found here: heavymetaltruants.com