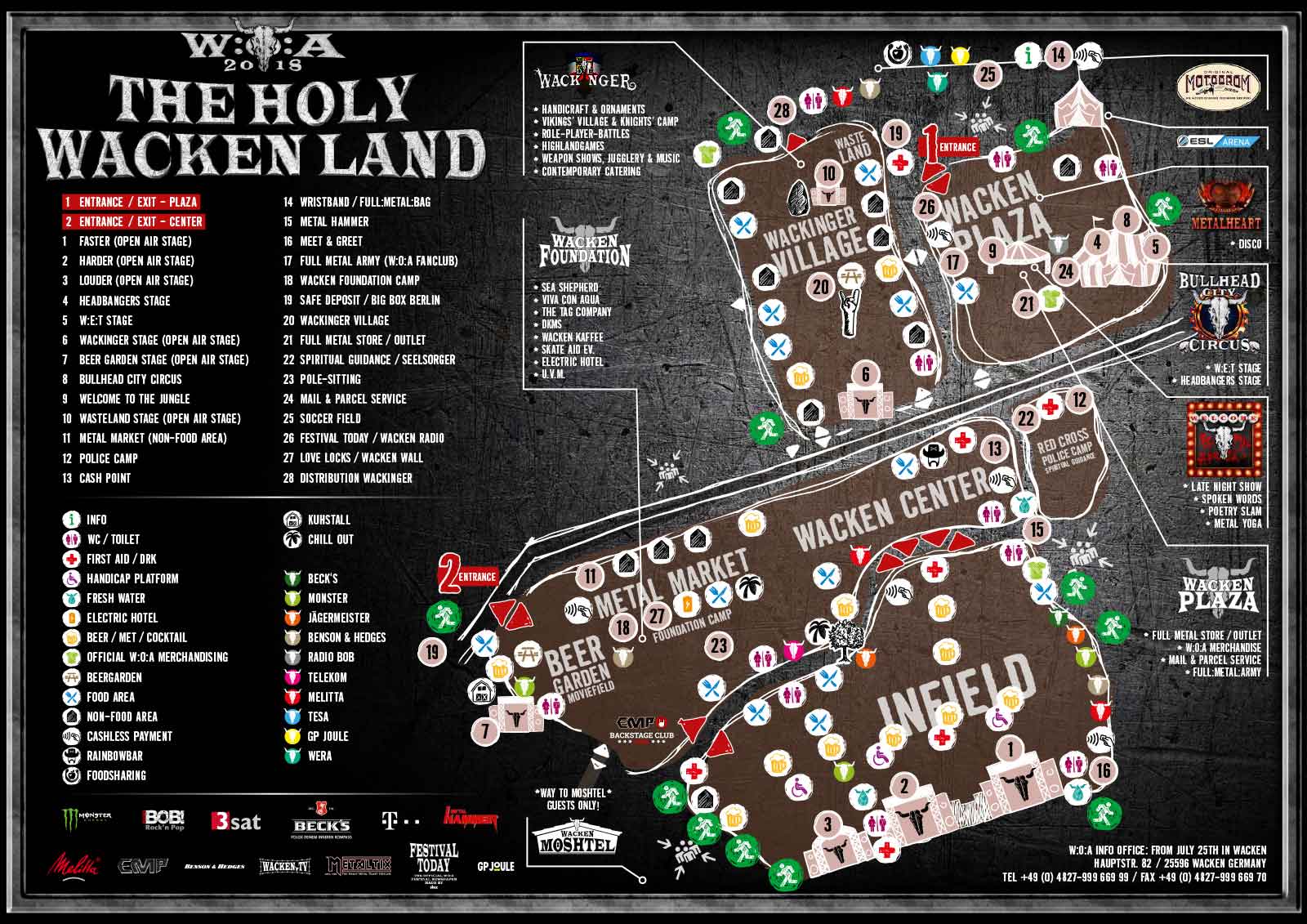 Here are the maps for W:O:A 2018!
Today we present you the maps for the upcoming Wacken Open Air 2018!
As always, we prepared the Camping Site Map, as well as the detailed Holy Wacken Land Plan, which focuses on the actual event areas. The plans are available as PDF files at our maps subpage here at Wacken.com
Both maps are also integrated into the W:O:A App, where they are connected with a GPS feature. Get the maps here!