Important
This article is VERY old (older than 2 years)!
High quality Fair Trade shirt within the Maya calendar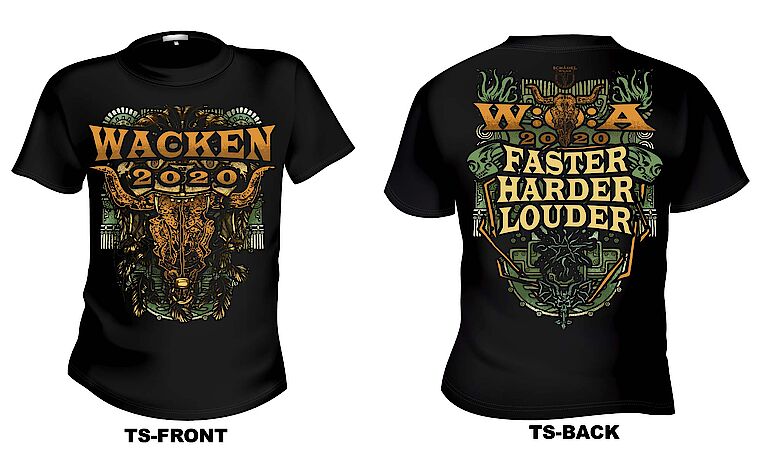 Today you enter the fourth month of our Maya calendar! An opulent Fair Trade T-Shirt is waiting for you, which you can buy now at Metaltix.
The shirt:
Immerse yourself in the mystical world of Mesoamerica. Your new fair trade shirt Ancient Temple combines the opulent and colorful world of Maya and Aztecs with the classic W:O:A trademarks.
That's why an antique shaman headdress adorns the world-famous Bullhead on this brand new Fair Trade shirt. In the background you can see a mystical temple where thousands of years ago excessive rituals were celebrated with dancing and singing to invoke the ancient gods.
And after this example we will also invoke the gods of heavy metal at the next W:O:A in our temple, the Holy Ground, and with our shamans, the greatest bands of this planet, to give us all a great time again!
The shirt is certified by the Fair Wear Foundation and Oeko-Tex Standard 100. Order yours now at Metaltix.com! The shirt is also available as a girlie version.