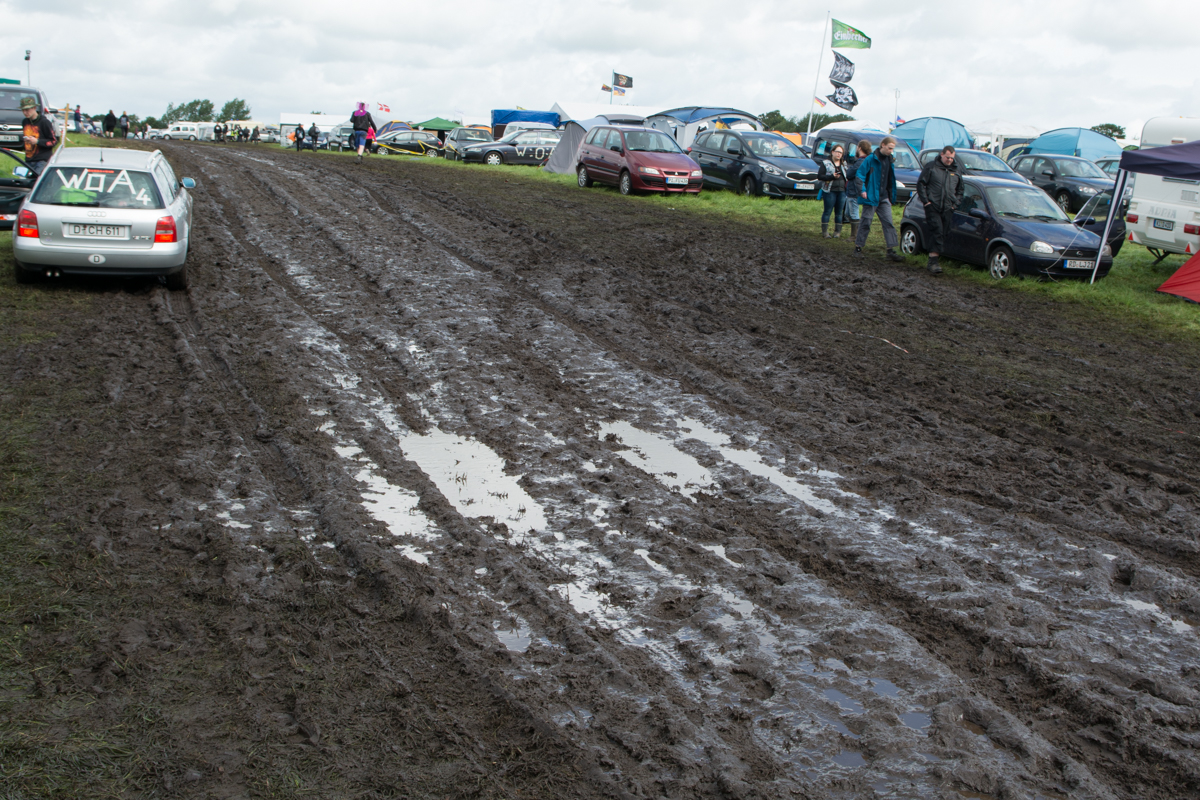 IMPORTANT!!! Weather conditions and urgent travel information
Dear Metalheads,
for three days we had to struggle with a significant quantity of rain (up to 25 liters by square meter). Unfortunately, there is no improvement in sight as of now.
Everyone in the production crew is doing everything humanly possible and is working very hard to optimally prepare the campgrounds and pave the driveways for you.
Nevertheless, we depend on your help and ask you to pay regard to the following advices:
1) Travel light and only pack absolutely necessary things.
2) Use public transportation, e.g. busses, trains and shuttles. More information on these are available from our travel tool, which is accessible via http://www.wacken.com/anfahrt-widget/index-en.php.
3) If it is not possible for you to change to public transportation, please try to travel with as few cars as possible. Please use every seat and form carpools – more information on this possibility is available from our travel tool, too.
4) When you arrive, please park space-savingly.
Last but not least, please note: As we described above, we are doing everything to make sure you can pitch your tents at your car. Unfortunately, we have no means of changing the weather. It is therefore possible that we might have to separate parking and camping in certain areas! For now, this is not the case and we will do our very best to prevent this from happening! Should all our efforts be in vain, we have to ensure the safety of everyone at the festival and therefore ask for you understanding and cooperation!
Metalheads, we are eagerly looking forward to you and the best Metal Party of the year, which we will no doubt celebrate with you – see you in Wacken – rain or shine.
In Metal we trust!
Your W:O:A Crew