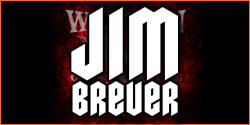 Jim Breuer returns to Wacken!
After his successful appearance at last year´s Wacken Open Air US comedy legend Jim Breuer will return to Wacken!
Jim Breuer became famous through his "Heavy Metal Man" stand up comedy tour, and movies such as "Half Baked". In addition to Saturday Night Live and his movie roles, Breuer has been seen on VH1, MTV, Disney and Comedy Central, and heard on the airwaves with his own radio show!
This time the comedian will improve his show with another highlight so he will perform with his own live band on Thursday (True Metal Stage) and Friday (Headbangers Stage) - Be prepared!
We are very happy to welcome Mr. Breuer to Wacken Open Air once again!
Also in this year he has recorded a new video message for you - have fun!
<object style="height: 213px; width: 350px"><param name="movie" value="http://www.youtube.com/v/9yy6PPrPSAQ?version=3&feature=player_detailpage"><param name="allowFullScreen" value="true"><param name="allowScriptAccess" value="always"><embed src="http://www.youtube.com/v/9yy6PPrPSAQ?version=3&feature=player_detailpage" type="application/x-shockwave-flash" allowfullscreen="true" allowScriptAccess="always" width="350" height="213"></object>
More under Billing/Bands