Important
This article is VERY old (older than 2 years)!
Less than 10.000 tickets available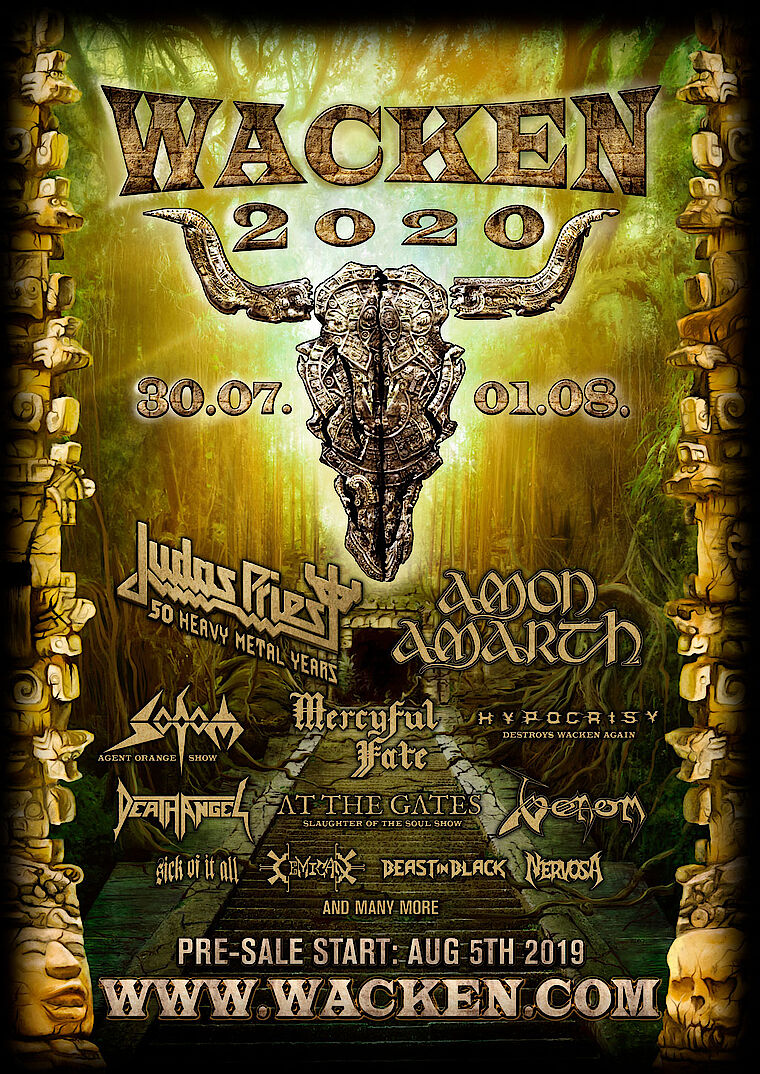 The pre-sale for the 31st edition of Wacken Open Air is running on hyper speed - less than 10.000 tickets are still available!
So hurry up and get your Hard Tickets & Bundle Shirts for the 31st edition now at Metaltix before it's too late!
At this point we already want to thank you for your loyalty and trust even after 3 whole decades! You are the best fans in the whole world!
31. Wacken Open Air - 30.07. – 01.08.2020
with: Judas Priest, Amon Amarth, Mercyful Fate, At The Gates, Hypocrisy, Venom, Sodom, Death Angel, Sick Of It All, Beast In Black, Nervosa, Cemican and many more!
Get your Hard Tickets and Bundle Shirts at Metaltix!