Livestreams and television broadcasts from W:O:A 2015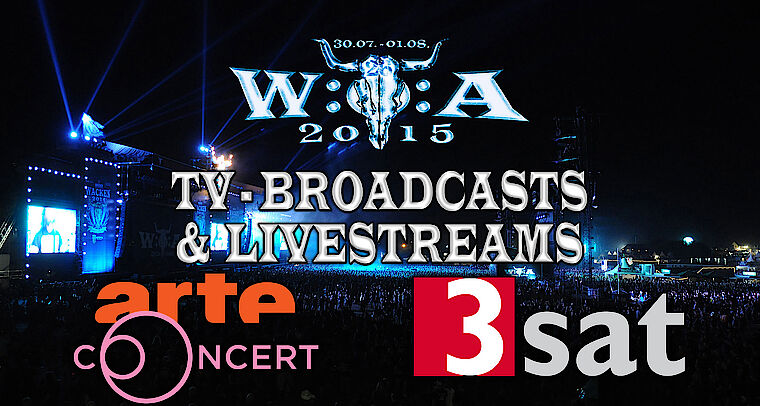 We will again broadcast a lot of shows from Wacken Open Air via television and internet. Our partners Arte Concert and 3sat have sent us the first details about their program now. More details will follow later.
The preliminary program of Arte Concert:
Internet livestream from the main stages:
Thursday: 19:15 to 23:30
Friday: 16:45 to 01:30
Saturday: 16:00 to 03:00
In television - Judas Priest and more
Saturday, 29th of August from 00:20.
A lot of shows will also be available at the Arte Mediathek!
The preliminary program of 3sat:
Saturday from 20:15: 4 hours both live and recorded at Wacken. With Savatage & TSO, Sabaton, In Flames and Running Wild.
Single concerts at 3sat:
Monday, 10th of August, starting at 02:05 - 4 concerts.
Friday, 14th of August, starting at 04:10 - 2 concerts.
Monday, 17th of August, starting 02:15 - 4 concerts
Single concerts at ZDFkultur:
Saturday, 8th of August, starting at 20:15 - 6 concerts
Saturday, 15th of August, starting at 20:15 - 4 concerts