Important
This article is VERY old (older than 2 years)!
Medieval package behind door no. 13 - 5 new confirmations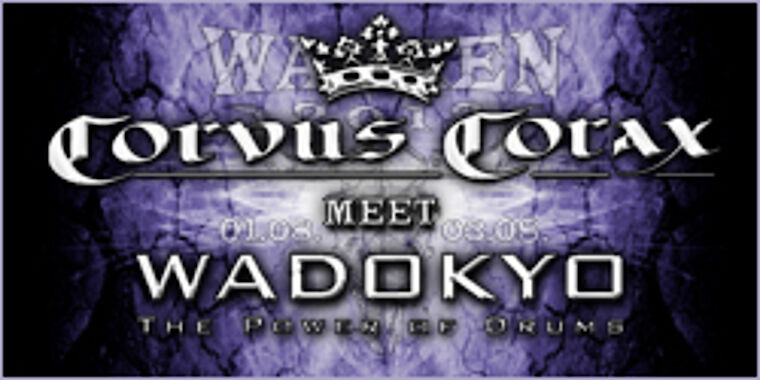 On today's 13th of December we have a special package for all fans of medieval music! With Corvus Corax, Faun, Fejd, Pampatut and Rabenschrey, we charge our billing with music from the Dark Age.
Corvus Corax meets Wadokyo (special Taiko Show) is the slogan of next year's Corvus Corax show in Wacken. At this show, the kings of minstrels get support by the German taiko group Wadokyo. Taiko is the Japanese art of drumming and similar to Sepultura, Corvus Corax is going to celebrate their comeback to Wacken with top-class musicians.
From Munich, the pagan folk band Faun travels to Wacken for the very first time in 2013. The band was found in 1999 and released seven albums and two DVDs so far.
The folk metal band Fejd already played at the Wacken Open Air in 2009 and now they will return to the holy land. Their folk metal is managed without e-guitars, the medieval instruments rule their music and their Swedish lyrics are about ancient legends and tales.
Pampatut is a minstrel duo from Germany, which performed its first shows in 1996. Since then, the duo released 3 CDs and some other publications.
The medieval rock band Rabenschrey is without doubt one of the upcoming stars of the scene. And in 2013 they will return to Wacken to prove this again!
And here are the x-mas winners from the 12th of december 2012:
André I - Hamburg
Felix S - Gifhorn
Matthias B - Essen
Sari F - Helsinki (Finland)
Sylvain A - Toulouse (France)
All winners were already informed by mail!
Tomorrow we will announce the next band and xmas winners!