Metal Battle 2023 - The first 15 finalists have been chosen!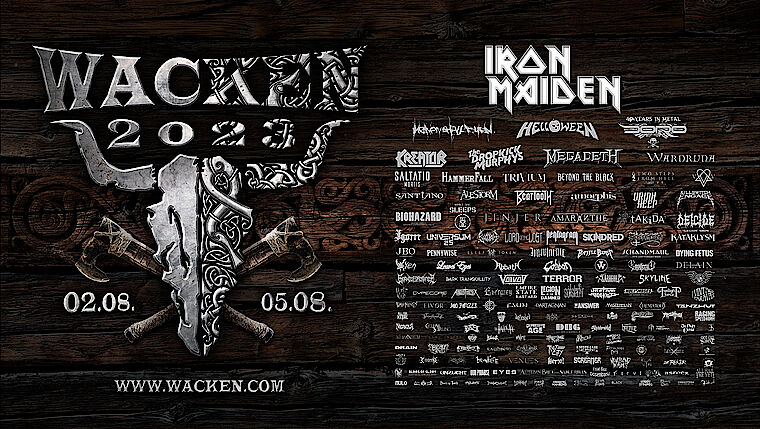 Who is the next big hope for Heavy Metal?
In 2023 this question will be answered for the meanwhile 18th time at the Metal Battle finale at Wacken. The Metal Battle has already found its way into 62 participating countries, of which 30 countries send their finalists to Wacken after severeal preliminary rounds - and the trend is rising!
Today we can present you the first 15 finalists who will be enter the competition for their countries in 2023!
And here are the bands:
Argentina - NVLO
Caribbean - Left Ovr
Caucasus & Türkiye - Black Tooth
Iceland - Crown Nest
Japan - Phantom Excaliver
Philippines - Redeemed By The Blood
Lithuania - Death In Taiga
Mexico - Horrid Sight
Middle East - Erasing Mankind
Norway - Ghetto Ghouls
Romania - Blacksheep
South Africa - Middle Grounds
Sweden - Misery Oath
Uruguay - Forastero Western Metal
USA - Fadrait

In the rest of the participating countries and regions, the Metal Battle is still in full swing and we'll be able to provide you with the second half of the contestants in the not too distant future!
More information about the Metal Battle can be found at:
https:://www.metal-battle.com
https://www.facebook.com/MetalBattle.official/
https://www.instagram.com/metalbattle.official/