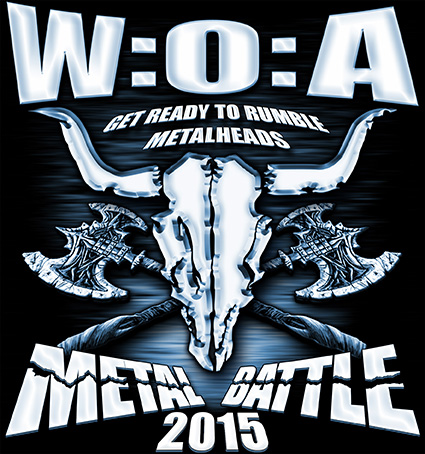 Metal Battle Video Diary: Annihilators Jeff Waters was part of the jury during the Metal Battle Canada
The Metal Battle is an inherent part of the Wacken Open Air. What started as a small contest with a few local bands evolved to a global competition. Underground bands from many countries get the chance to show their skills to an internatioal audience and, with a bit of luck, win one of the amazing main prizes.
Also this year 30 countries wrestle for the crown of the best offspring metal band. The Metal Battle meanwhile takes place on 4 continents and year after year more countries are joining the event to send their offspring bands to the big finale in Wacken.
Today we want to grant you some deeper insights into the world of the Metal Battle. Your host will be a not completely unkown person from the world of heavy metal: Jeff Waters.
With more than 30 preliminary rounds in 5 months the Canadian Metal Battle was one of the most extensive editions of this year. Annihilator mastermind Jeff Waters took a role as judge and participated into lot of the shows which took place in cities like Calgary, Montreal, Edmonton, Vancouver an Toronto (just to name a few). In the end Vesperia (which we introduced you earlier this week) won the Canadian finale. Besides his role as judge he also took his time to talk to some of the finalists and documented his journey on video.
This nice video diary is what came out of it - check it out:
We hope to get more Metal Battle footage from all over the world in the future and won´t deprive it from you!
Besides his journey as Metal Battle judge Jeff and the rest of Annihilator weren´t entirely idle and finished the recordings for the new meanwhile 15th Annihilator album "Suicide Society" which will be released on September 18th via UDR Music.
All info about the upcoming album can be found