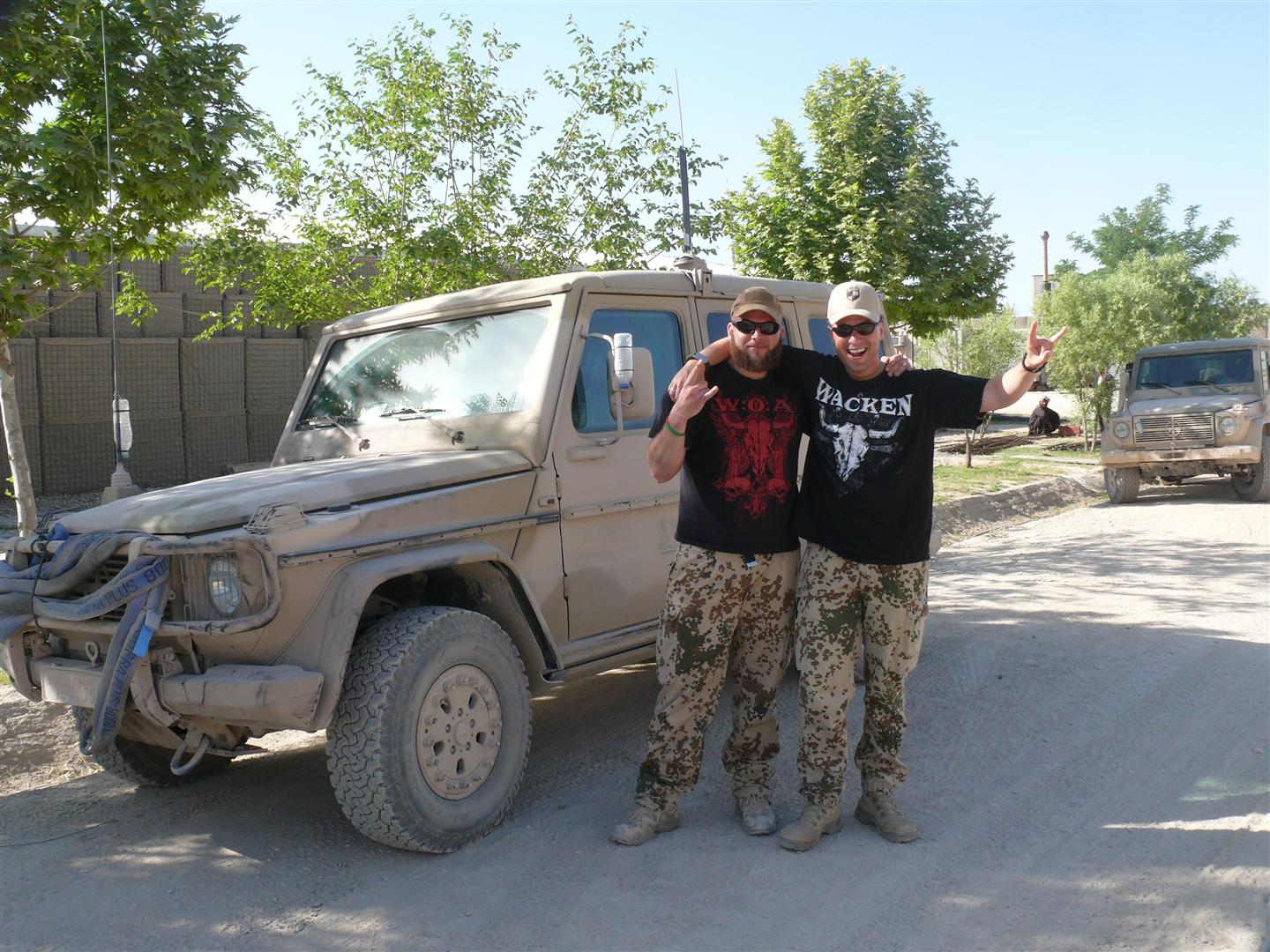 Metal Party of German military police in Afghanistan
Also in Kunduz - in the north of Afghanistan – you may meet Metalheads.
A group of Germany soldiers from the "25. Deutschen Einsatzkontingent" are not only metal fans but also fans of Wacken Open Air Festival.
We heard that those guys organize a metal party for their comrades and of course we will support them with a huge metal package! We´re looking forward to receiving pictures from your party!