Mobile devices charging possibilities at W:O:A 2014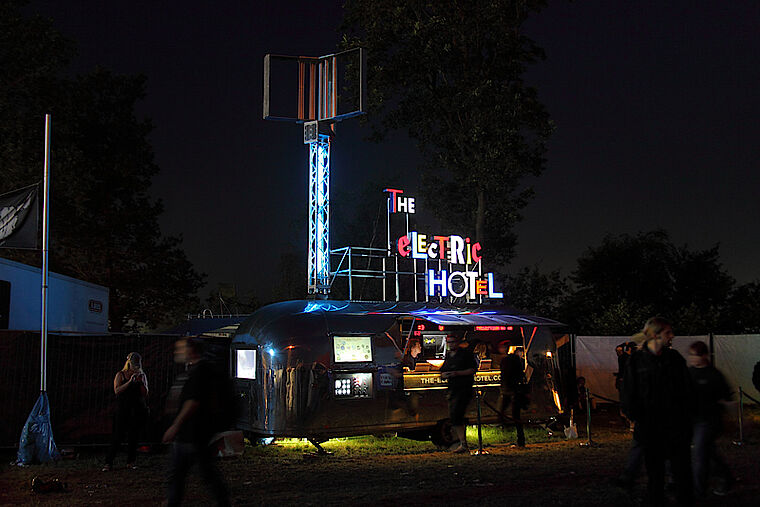 We have again prepared some possibilities to charge your mobile devices at Wacken. If you want to avoid empty batteries, check them out!
Possibility 1:
The Electric Hotel at Wacken Plaza – more than 400 devices can be charged here simultaneously. And you don't even need to have your own charging cable with you!
Possibility 2:
The Wacken-Foundation Camp – there are two bicycles at the Camp, both connected with powerful generators. This combination allows you, to get your devices back to life by your own muscle power.
Possibility 3:
The W:O:A Info Office – our service center at the main road of Wacken is as always open round around the clock. Next to the known service offers, you can also charge your devices here.
Attention Users of Android and iOS devices! Have you already checked our official W:O:A Mobile App? The app is the perfect companion for the whole festival and supplies you with the most important information.
The version for Android Devices can be found at the Google Play Store
The version for Apple iPhones can be found at the iTunes Store