Important
This article is VERY old (older than 2 years)!
More bands for Hamburg Metal Dayz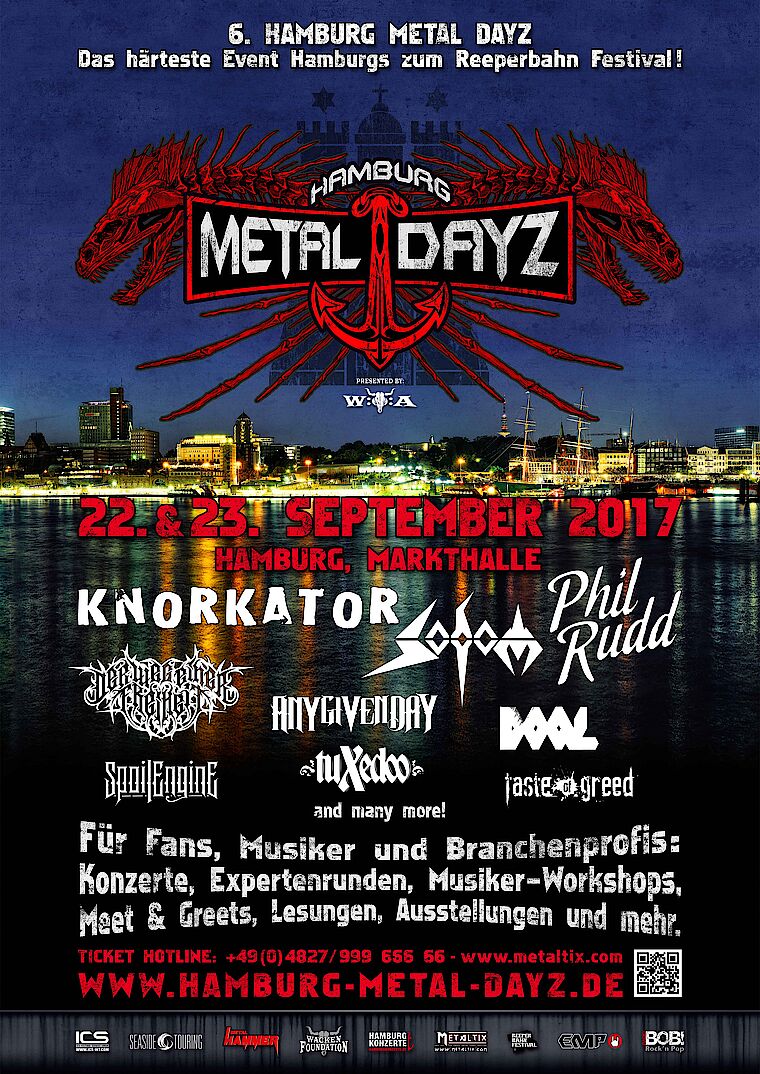 We are happy to announce the next four bands for this year's Hamburg Metal Dayz: Sodom, Dool, Spoil Engine and TuXedoo will join the party on September 22 and 23 in Markthalle Hamburg!
Sodom have been an integral part of Germany's metal scene ever since their foundation in 1981. With their latest release "Decision Day" they offer yet another heavy dose of pure thrash glory!
Dool is the new project of members from bands such as Elle Bandita and The Devil's Blood. Their debut "Here Now, There Then" garnered them and their gloomy blend of hard and psychedelic rock a lot of attention - and rightly so!
Spoil Engine and Dool share the facts that they both are fronted by charismatic female singers and (partly) from the Netherlands - but that's where the similarities end: Spoil Engine are experts for hard-hitting melodic death with great melodies and are not to be missed!
The last band addition for today are TuXedoo with their self-proclaimed style of "Original Austrian Alpencore". If you doubt that lederhosen are metal, you should check them out and find yourself proven wrong.
More acts will follow, as well as a diverse activities to partake in. For tickets, head over to www.metaltix.com!
Hamburg Metal Dayz 2017
with: Knorkator, Sodom, Phil Rudd, Der Weg Einer Freiheit, Any Given Day, Dool, Spoil Engine, TuXedoo, Taste Of Greed and many more!
22. - 23.09. Hamburg, Markthalle