Important
This article is VERY old (older than 2 years)!
MS Wacken River Hotel - Book your cabins now!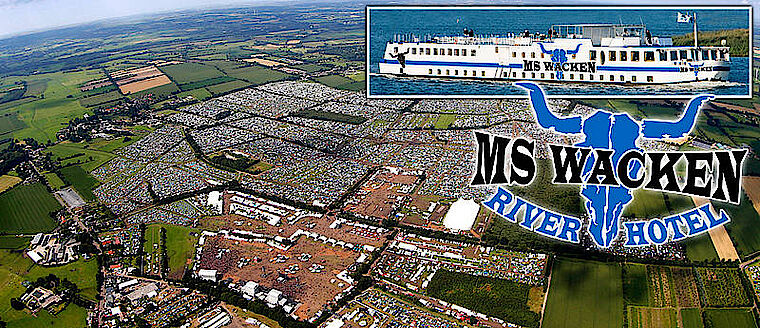 In less than 2 weeks it´s time again to return to the Holy Land.
If you are still in search for an accomodation (beyond the camping sites) you should take a look at the MS Wacken River Hotel
Currently there are a few cabins left - so if you want to gain a cabin at the swimming hotel ship you should hurry!
The package includes everything the heart desires:
- 4 x overnight stay with breakfast – All outside cabins with douche, WC, mini safe, hairdryer, TV, air conditioner
- Frequent bus shuttle from ship to festival area
- W:O:A – Festival-Ticket for all days!!!
- Incl. Full Metal Bag
- Free parking near the ship
- For arrivals with bus and train there is the possibility of a shuttle service from Hamburg main railroad station and Itzehoe railroad station directly to the port Hochdonn!
Further info and the booking form can be found HERE