MS Wacken - River Hotel - Important Info!!!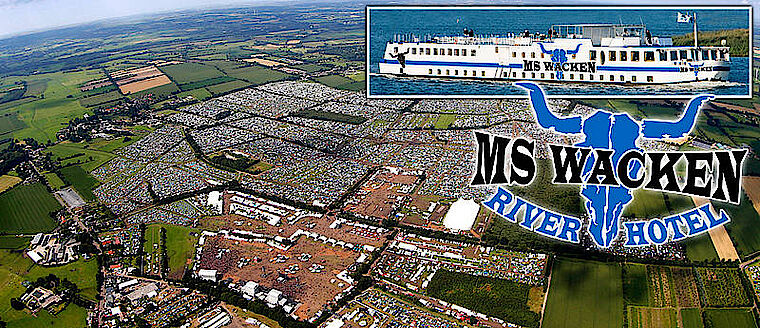 Dear Metalheads,
Due to a strike of the lock staff the MS Wacken - River Hotel will arrive with a delay of approximately 5 hours.
The new arrival time will be on Wednesday 03.00 pm.
If you belong to the guests and will arrive earlier due to any circumstances you can go to the check in (from 11.00 am on) at the ferry house in Hochdonn.
There you will get all your important documents for the stay as well as your festival tickets. If you want you can go to the festival area in the meantime and go to the ticket exchange were you will get you wristbands. Your luggage will be brought to your cabins from the ship staff.
All further info at: MS Wacken - River Hotel