New bands for Full Metal Mountain!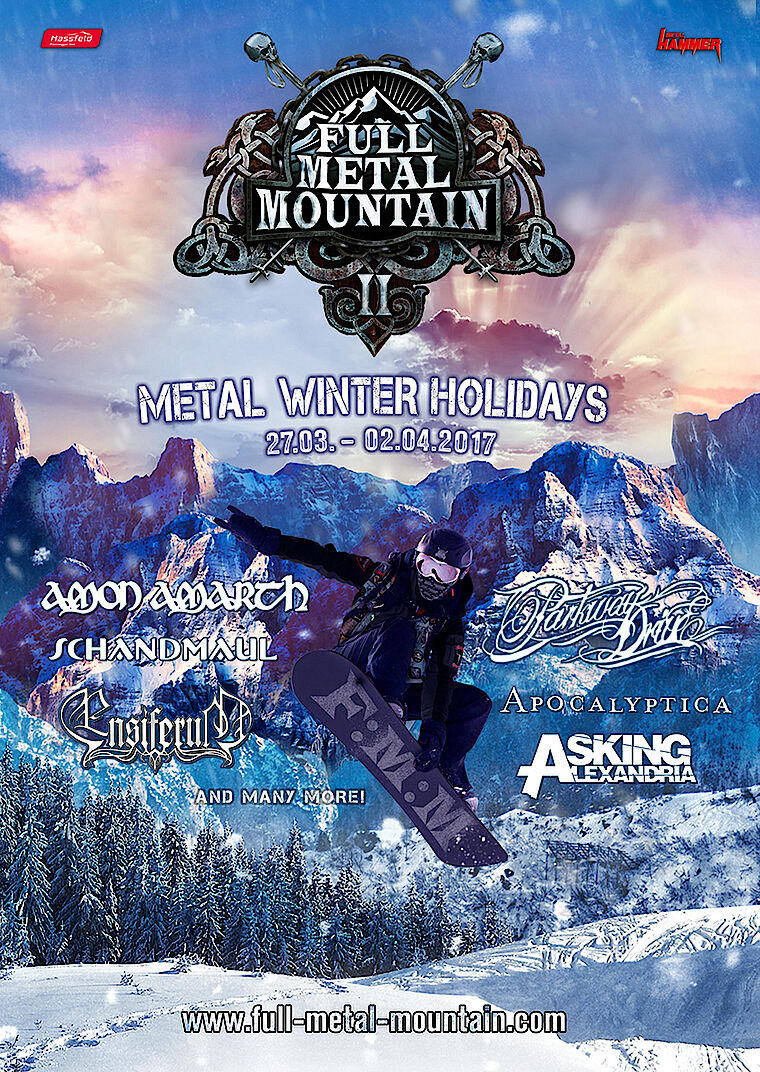 After the Winter Nights is before Full Metal Mountain: Today we can announce a whole load of new bands! We have reinforcements for all stages, check it out!
Ensiferum
Mighty support for the Swedish Amon Amarth - Ensiferum from Finland will reinforce their comrades in arms! Get ready for epic anthems like Into Battle and the great show of the band!
Roadwolf
The name says it all - the Austrian band Roadwolf worships the freedom on the streets and classics like Born To Be Wild - but at the same time, they don't loose their individuality!
Turbobier
A punk band that sings about beer - nothing new you say? Well, this band is a little different, you need to check them out. And by the way, they make their own beer. The Turbobier!
Pain Is
Last year they fought for Austria in the W:O:A Metal Battle finals and now they will bring us their paincore at Full Metal Mountain!
Pampatut
We add some folk to the mixture, the two minstrels from Pampatut!
Mandowar
Manowar played on the mandolin - here are Mandowar! The band plays well known classics in a very unknown style.
Again we will also be accompanied by Madog, Cil City, Skyline, Mambo Kurt, Da Rocka und Da Waitler, Blechblosn and Blaas of Glory.
Stay tuned for more updates in the near future!
Everything else about Full Metal Mountain can be found at http://www.full-metal-mountain.com/