Important
This article is VERY old (older than 2 years)!
New wave of announcements rolls – 13 new acts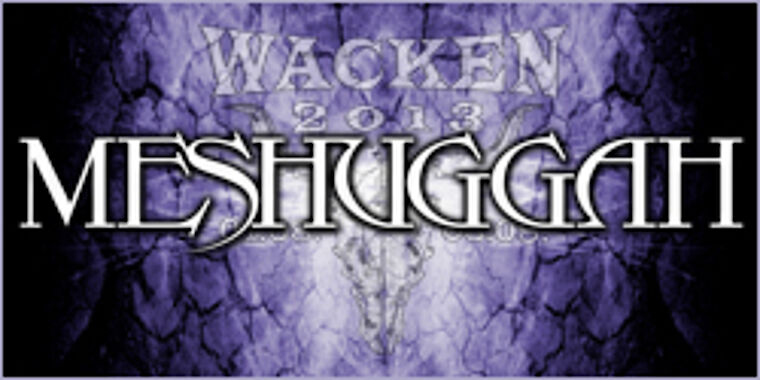 Today isn't Friday the 13th, but we add 13 new names to our billing! Next to several Wacken debutants, we also have some Wacken classic acts prepared.
Meshuggah will play at the W:O:A for the very first time. The musicians from Sweden play a style of music which doesn't fit in known genres. The eight string e-guitars of the band create some kind of sophisticated death/thrash metal with influences from jazz and elements of progressive metal. Some people use the term Innovative Complicated Metal to describe it and this kind of music is successful, no doubt. The band was founded in 1987 and in 2012 they released their seventh album Koloss.
Fozzy – the former cover band Fozzy has released several albums with own songs by now and is a steady part of the metal scene. The Americans with their well known singer Chris Jericho have released their latest album Sin in 2012 and now they are awaiting their first W:O:A performance.
The name Last in Line stands for the former band members from Ronnie James Dio's own band Dio. All former members (except Dio of-course, which will be represented by Andy Freeman) which played at the "The Last In Line" album are back to play their legendary songs again and to bring them back to live.
Emergency Gate was founded as a power metal band, but nowadays they play music which remains of Swedish death metal. The band from Bavaria just released its 5th studio album this year and now they will play in Wacken too.
Heaven´s Basement is a young hard rock band from England. Founded in 2008, the band got famous for their live shows very quick. Already in their first year, the band played as a supporting act for Bon Jovi and a crowd of 50.000 people – at this time, bandleader Sid Glover was just 18 years old. After two EP's and hundreds of concerts they have now released their debut album Filthy Empire.
With Impius Mundi we like to announce another medieval rock band for this year. The septet from northern Germany is going to release its second CD this year and their live performances include a great fire show.
From Cleveland, Ohio comes the band Soulless to the W:O:A. The thrashers are just releasing their new CD In Death's Grip which they will present at their Wacken debut.
Serum 114 is a German punk rock band which generates some serious excitement in the scene since a few years. Forceful and pithy songs and their wildly live shows are the trademarks of the band which released its latest album Deine Stimme/Dein Gesicht in 2012.
Spitfire from Munich plays kick ass rock ´n` roll with elements from heavy rock, metal and rockabilly. The band which was founded in 2011 was touring with Betontod this year and today they release their new album.
Like the traditions wants it, Skyline will again firmly open the Wacken Open Air main stages. The band which is linked to the festival like no other will again play chosen metal songs with some special guests.
Also involved again in 2013 and a firm element of the festival: Mambokurt, Blaas of Glory and the W:O:A Firefighters.