No Sleep Till Wacken? Not a chance with airfect!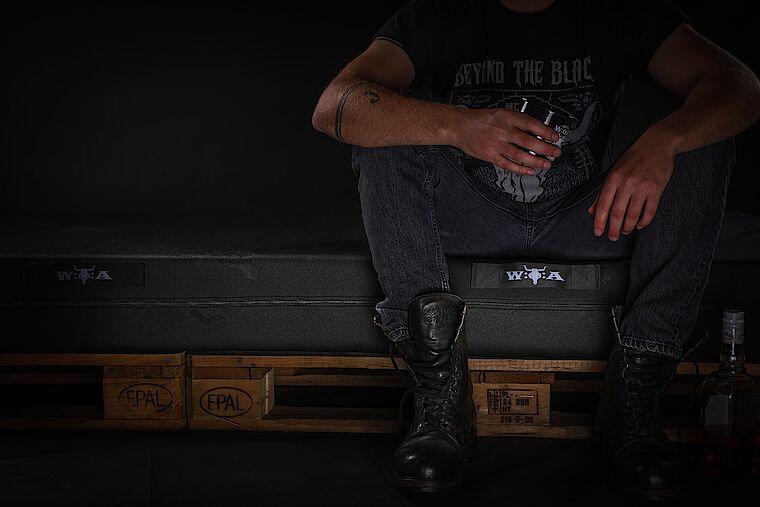 Even though all-nighters are an essential part of a festival experience, they make you look forward to your bed all the more. Especially if it's as comfortable as in a star hotel. That' s why we are very happy to present our new range of products developed together with airfect, an expert in hotel equipment!
The breathable W:O:A mattress is durable and keeps its shape - just the way we metalheads like it - and is available in four widths up to 140 cm. And with four hand loops, it's extremely easy to handle, for example when turning. Because our mattress has different levels of firmness on both sides for maximum sleeping comfort.
The W:O:A pillow is not only suitable for your home, but also for festivals. Because in case of need, the cover (with bullhead, of course) can be easily removed, washed and is quick-drying. What's more, it provides optimum support for the cervical spine - perfect for a neck that's been battered by headbanging.
We recommend the W:O:A travel pillow to make your journey to the festival as comfortable as possible. With compact dimensions of approx. 24 x 42 cm and a traveller bag, it is the ideal travel companion. The embroidered W:O:A logo matches the velvet cover particularly well, which is why it looks especially classy.
By the way: All products are certified according to OEKO-TEX® STANDARD 100.
You can find all further information at: https://wacken.airfect.de
Products are delivered to the following countries: Germany, Austria, Denmark, Belgium, France, Italy, Luxembourg, Netherlands, Poland, Switzerland, Monaco, Andorra, San Marino, Sweden, Slovakia, Spain, Czech Republic, Hungary, Vatican City, United Kingdom