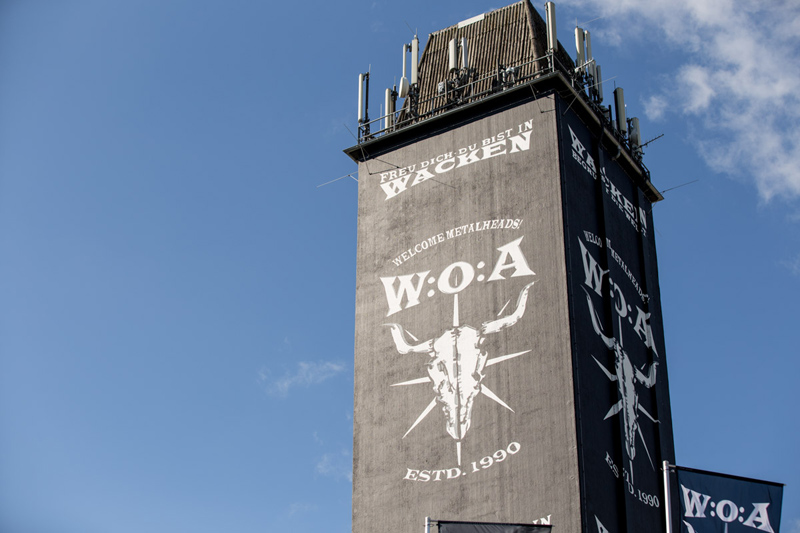 Observe the W:O:A 2016 construction phase via our webcams!
We are getting into crunch mode! The construction of the W:O:A 2016 is in full swing and every day more and more hard working helpers and materials arrive to breathe life into the festival area and to prepare the best party of the year!
Our popular festival webcams will also capture this years construction phase 24/7 and keep you informed whats going on at the festival area.
Besides the webcam at the so called Raiba Tower (which is active during the whole year) our second webcam at the forecourt (Wacken Canter) showing the infield and main stages is now back online. Both cameras are taking pictures every 30 minutes that will appear directly in our webcam gallery and show you the current state of the area.
You can find the webcams here!
But thats not the only option to keep you informed. Our festival reporter Harry Metal is back on spot and gives infrastructure updates (in German) in his daily podcasts.
If you don't want to miss any new W:O:A video feel free to directly subscribe to the WackenTV Channel.