Official W:O:A travel partners - Bus trips, flights and more!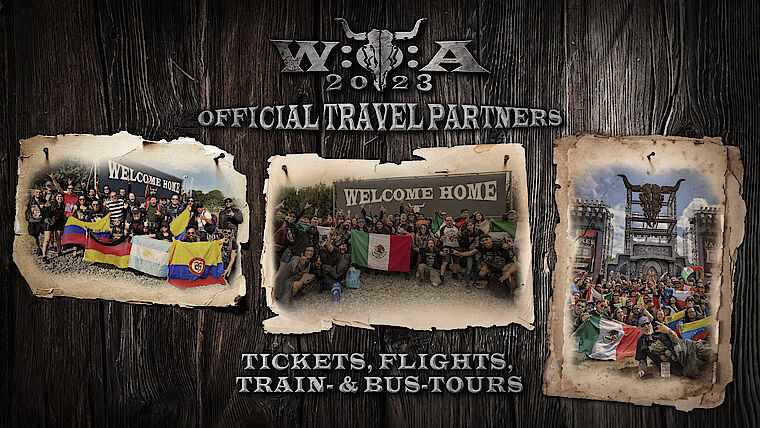 You still need an opportunity to get to W:O:A and back and possibly also a ticket? In this case, our official travel partners from all over the world are the best and only opportunity to get tickets through official channels.
No matter whether it's a Metaltrain from Germany or flights from overseas - you're guaranteed to find the solution for you here!
New partners this year include companies like Festival Travel (Belgium, Luxembourg & the Netherlands), A Amplitur (Portugal, Canada, USA, New Zealand & Australia), Lifes Metal Tours (Guatemala) and many more.