Important
This article is VERY old (older than 2 years)!
Opening hours of the Duhorn pharmacy during W:O:A 2015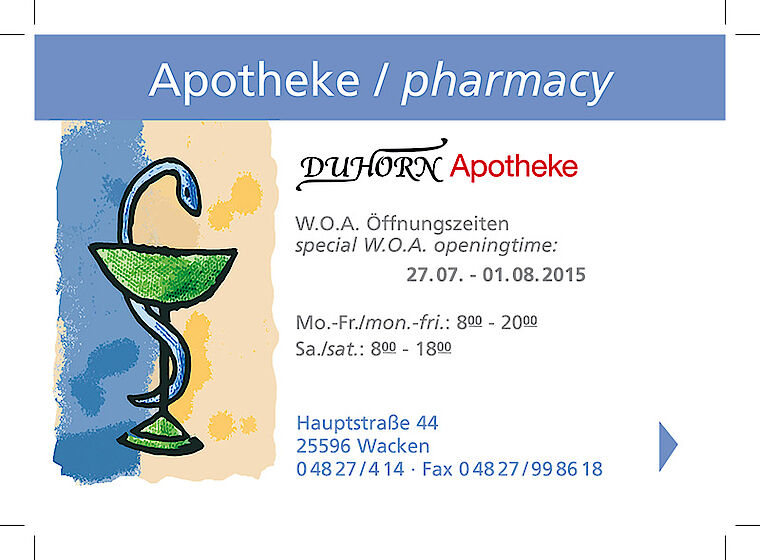 Also this year, the Duhorn pharmacy in Wacken adjusts its opening times and product range for the Wacken Open Air.
The central located pharmacy is open from the 27th of July until the 1st of August 2015 from 08.00 AM to 08.00 PM.
The pharmacy offers you a fitting product range and they can also reorder important medicines during the festival. The pharmacy is just 600 meters away from the festival area.
Duhorn Apotheke
Hauptstraße 44
25596 Wacken
phone: +49 - (0) 48 27 / 4 14
Fax.: +49 - (0) 48 27 / 99 86 18