Organiser of Woodstock Festival Visits W:O:A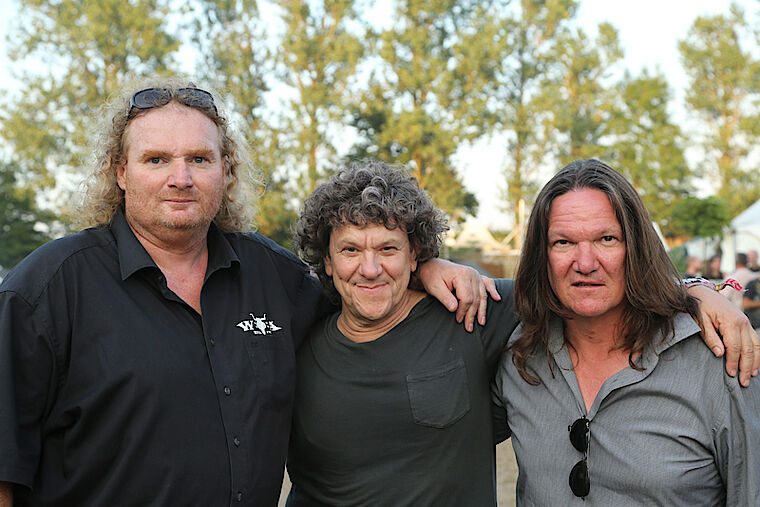 During this weekend's Wacken Open Air, the promoters were happy to welcome a gentleman that is responsible for something truly groundbreaking in the world of open air festivals:
Michael Lang was among the organisers of the legendary Woodstock Festival -the mother of all festivals! - that took place in the US in 1969 and is considered one of the pivotal moments in Rock history. 32 acts played to a crowd of approximately 400.000 people, turning the event into the high point of hippie-dom and counter culture.
Following an invitation by the W:O:A promoters, Lang flew in from the States - and was thoroughly impressed by the Wacken Open Air. Thomas Jensen and Holger Hübner humbly returned the compliment: "You are a true legend, Michael - we are still working on becoming one."
Info:
Michael Lang, born on December 12, 1944 in Brooklyn, New York, is a music concert promoter, producer and artistic manager who is best known as the co-creator (alongside Artie Kornfeld) of the Woodstock Music & Art Festival in 1969.