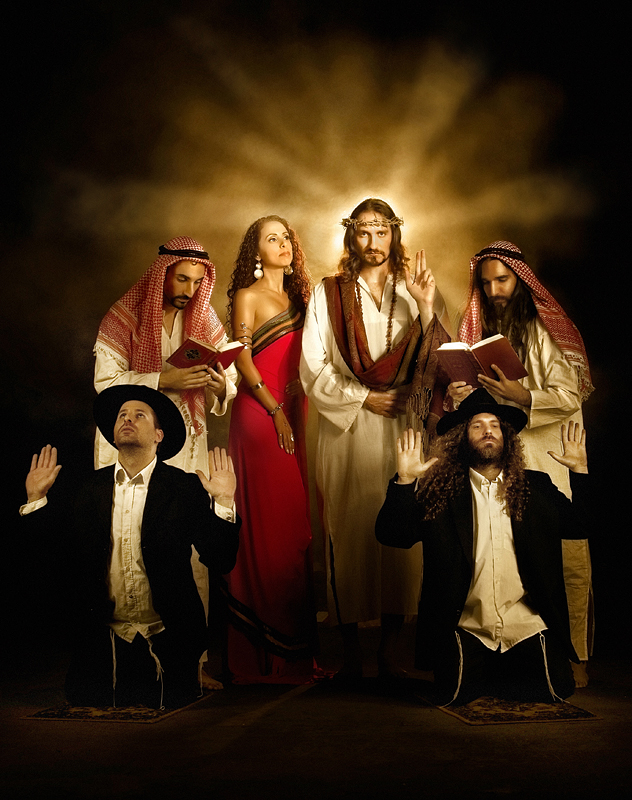 ORPHANED LAND – launch new track; announce special release show; confirmed for Wacken 2010!
Israel's ORPHANED LAND kick off the New Year with a brand-new track from their upcoming opus "The Never Ending Way Of ORwarriOR".
Singer Kobi Farhi explains: "Disciples Of The Sacred Oath II is a heavy song, both musically and lyrically and it is one of the most important tracks of the album by its meaning. Indeed, it calls for a laying down of arms, to realize that the warriors are first of all brothers: "Lay down your swords, blood and flesh you share"..."Shall we see the end of war, bloodbrothers?". It is definitively the most outspoken text we ever wrote on this subject. Furthermore, as this song contains Arabic lyrics, we would like to dedicate it to our Arab fans and we hope that one day we will sing it together in a show in their home countries!"
Check out "Disciples Of The Sacred Oath II" at the band's MySpace page: www.myspace.com/orphanedmyspace
In addition to that, the band will play a special album launch show in its home country on February 4th, 2010 at the Theatre Club in Tel Aviv, tickets can be obtained HERE.
Furthermore, ORPHANED LAND is confirmed to play this year's Wacken Open Air taking place August 5 – 7, 2010!
The band's new album, "The Never Ending Way Of ORwarriOR" will be released on January 25th (February 9th in the US). Look forward to one of the most daring albums in 2010!
See below for all upcoming live dates:
ORPHANED LAND live
04.02.2010 Israel, Theatre Club, Tel-Aviv // "The Never Ending Way of ORwarriOR" Release show
21 - 23.05.2010 Germany, Amphitheater, Gelsenkirchen, Rock Hard Festival
05 - 07.08.2010 Germany, Wacken Open Air
20.08.2010 Germany, Dinkelsbühl, Summer Breeze Open Air
21.08.2010 Belgium, Metal Méan Festival VI, Méan
ORPHANED LAND online:
www.youtube.com/user/OrphanedLandTV