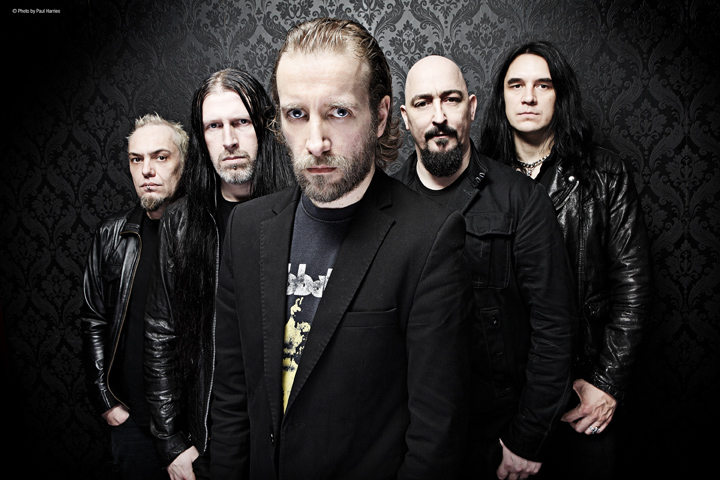 Paradise Lost - fan boxes raffle
During the upcoming release of the new Paradise Lost album Tragic Idol we will raffle three strictly limited fan boxes in co-operation with Century Media in the colors white, blue and gold. There are only 200 copies of each color available – so they are an absolute rarity! The features of this box differ from ordinary special editions, so it is a must have for all real Paradise Lost fans!
The fanbox includes the following features:
• Limited 2CD Box Set
• Gatefold LP (Colored Vinyl)
• 7 inch (Colored Vinyl)
• Paradise Lost Army Cap
• A1 Tragic Idol poster
• Tragic Idol Slipmat
• Hand-numbered certificate of authenticity
Tragic Idol will be released on the 20th of April and orientates itself stylistically at Iron and Draconian Times, which are both classified as milestone of gothic metal. The magazines Metal Hammer, Sonic Seducer & Legacy promptly chose the new album as their album of the month. So we have to expect a big thing coming! The band was found in 1988 and begun with grim death and doom metal. Their second album Gothic, which was released in 1991, is considered as the defining influence for the whole gothic metal genre and as the big breakthrough of the band. Paradise Lost continued to experiment and in the late 90s era they intensified added electric elements to their music. At last the album Faith Divides Us – Death Unites Us was released in 2009 and was also orientated at Iron and Draconian Times like Tragic Idol, but is was also filled with experiments as usual.
To participate at the raffle just answer the following question:
What is the name of the first song on the new album "Tragic Idol"?
Just send the answer and your complete adress to verlosung@wacken.com
Deadline is the 25th of April 2012!
There´s no right of appeal!