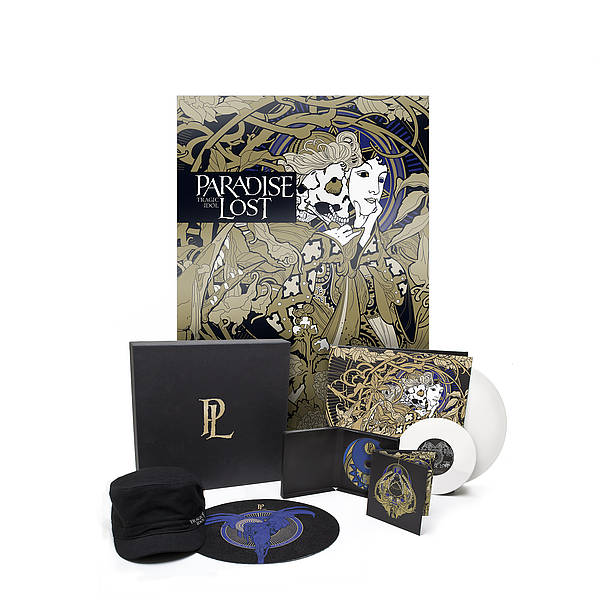 Paradise Lost Raffle – And The Winner is…
Yesterday our Paradise Lost raffle ended and first of all we want to thank you all for the amazing participation!
Last week we asked you the following:
What is the name of the first song on the new album "Tragic Idol"?
The correct answer was: Solitary One
Each of the 3 winners will get one of the fanboxes in blue, gold and white (each strictly limited to 200 units).
The fanbox includes the following features:
• Limited 2CD Box Set
• Gatefold LP (Colored Vinyl)
• 7 inch (Colored Vinyl)
• Paradise Lost Army Cap
• A1 Tragic Idol poster
• Tragic Idol Slipmat
• Hand-numbered certificate of authenticity
And here are the 3 lucky winners:
Mario K. from Lehe (Germany)
Marie B. from Dresden (Germany)
Jonas W. from Maarkedaal (Belgium)
The winners will also be informed per mail!
We wish all winners a lot of fun with their prices!