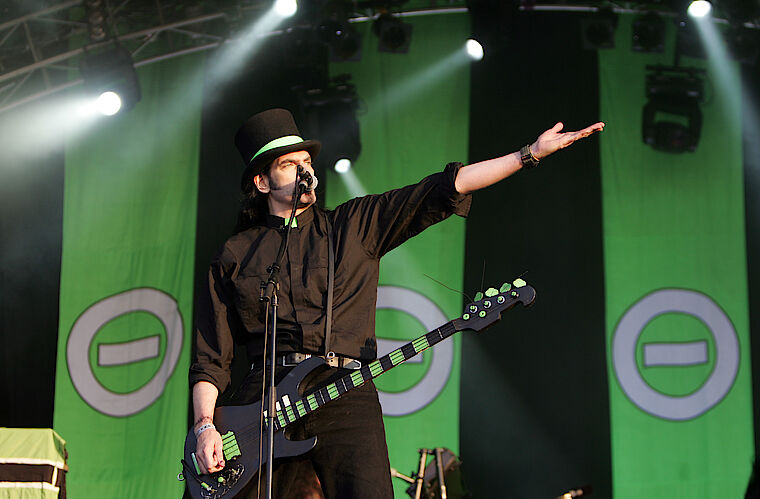 Peter Steele, singer and bass player of TYPE O NEGATIVE has died due to a heart attack on Wednesday, April 14th 2010. He was just 48 years old.
Different friends of him posted it on Twitter and his best friend and band member Kenny Hickey confirmed this message. This is not the first time the giant singer (6 ft 7,9 inches!) known for his the black humor was pronounced dead. Before joining TYPE O NEGATIVE he worked in the bands FALLOUT and CARNIVORE (W:O:A 2006). Wacken visitors could see this great singer and icone of doom metal at the W:O:A 2007.
The whole Wacken team offers its sincere condolences to friends and family of Peter Steele.
We will never forget you.
R.I.P.