Please do not come to Wacken for the last week of July!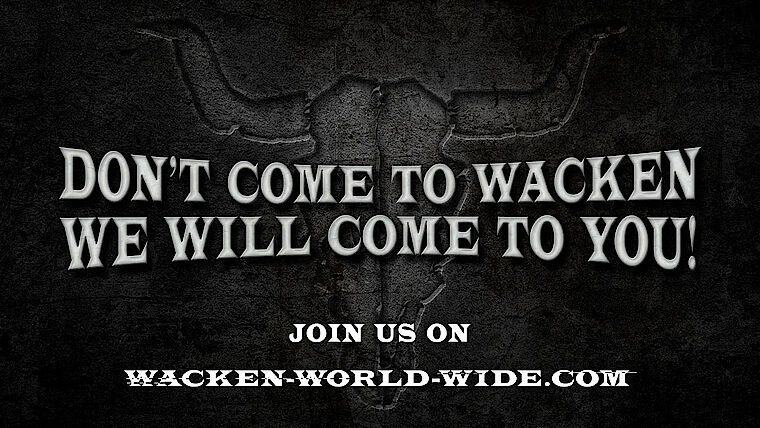 Dear Metalheads,
we are really excited for Wacken World Wide which will be a new experience for all of us. This year, instead of gathering at the Holy Ground we will be celebrating metal apart from each. And let's be honest: This is for the best. Your safety always was and will be our top priority. Rain or Shine or Online.
This is why we have an urgent request for you: Don't come to Wacken for the last week of July.
The places where we usually come together to celebrate metal will be empty, we will even fence off the grounds as a safety precaution. The people of Wacken will support us in this endeavour which is why there won't be any drinks and food served at the main street. All of these measures are taken in cooperation with the municipality, local authorities and the police.
In order to quench your (and our) thirst for metal and festival feelings, we in cooperation with our partners in MagentaMusik360 and Telekom have created Wacken World Wide for you to enjoy at home with your friends (in accordance to hygiene and safety concepts).
So, once again: Don't come to Wacken, we will come to you. Please respect the daily life of the people living and working in our village and celebrate Wacken World Wide with us instead.
Thank you for your support, we will see each other at the Holy Ground again in 2021.
Holger, Thomas and the whole W:O:A crew