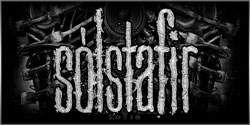 Post & Glam Metal for 2018!
Today's bands in the W:O:A Advent calendar are adding some Glam and Post metal to our lineup!
Atmospheric melodies paired with the harsh Icelandic nature, this is the essence of Sólstafir. The roots of the band lay in the rugged Scandinavian Black Metal, but not much of this style is left in their music nowadays. The band has evolved continuously in the direction of post rock and metal, creating a unique kind of magic!
John Diva & The Rockets Of Love
John Diva and his men are going to hit Wacken again! The shrill glam band leaves presents the greatest hits of the Hard Rock and Glam & Hair Metal scene in a more than fantastic show. Already in 2014 and 2015 the band rocked the W:O:A, now it's time for the third round!
And here are the x-mas winners from the 12th of december 2017:
Nils R - Tellingstedt
Nikolaus A - Wien (Austria)
Jens A - Bremen
Sandra N - Berlin
Hans-Hermann W - Westoverledingen
All winners will be informed by email!
Tomorrow we will announce the next bands and xmas winners!