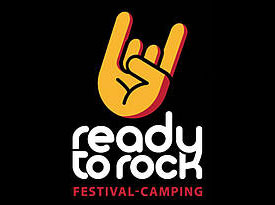 Rent Your Tent at Wacken 2013 via "Ready To Rock" & "Mein Zelt Steht Schon"!
Today we have reactivated our well known specials corner Rent Your Tent. There you can book tents which are already pitched by our partners ready to rock and Mein Zelt Steht Schon! when you arrive.
READY TO ROCK
ready to rock will rent camping tents and accessories (such as camping chairs, tables, mattresses) at WOA or other open-air-festivals to you and even takes care of all the necessary assembly before your arrival. All rented ready to rock tents at the WOA will be at the camping area B and are therefore in close proximity to the festival site. Just book online, get there, check in and be ready to rock!
Book now at www.ready-to-rock.de
MY TENT HAS ALREADY BEEN PITCHED!
The mein-zelt-steht-schon crew provides a special service for those of you who don't have a tent of their own or do not want to carry it all the way. They do not only rent tents but also pitch them. This way you can move into your festival accommodation and start partying right away.
The tent bookings can be done at www.mein-zelt-steht-schon.de